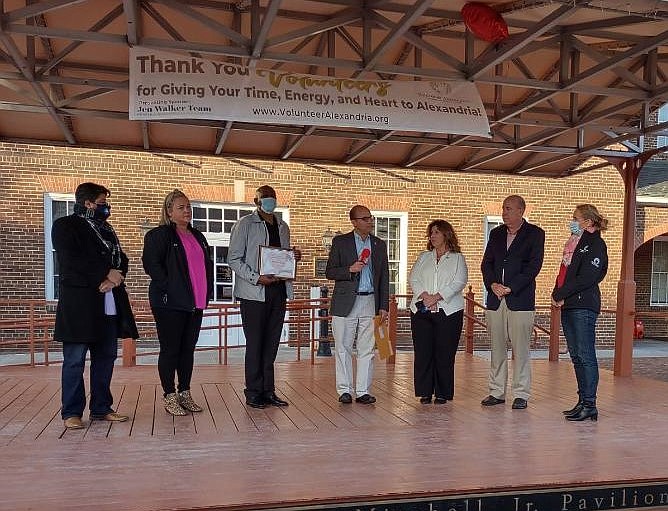 Florence King, a 2021 candidate for City Council, was posthumously honored by Volunteer Alexandria with the Lifetime Achievement Award during an announcement of the organization's honorees Feb. 15 at Market Square.
Due to the pandemic, the organization canceled its annual Volunteers are the Heart of Alexandria awards gala but executive director Marion Brunken was joined by Mayor Justin Wilson in announcing this year's honorees. 
King, who died unexpectedly in December, received the Marian Van Landingham Lifetime Achievement Award. A 30-year resident of Alexandria, King served on countless boards and commissions, including the Alexandria Symphony Orchestra, Agenda: Alexandria, the Northern Virginia Urban League, the United Way Alexandria National Regional Council, and the city's Commission on Employment. 
She was honored as a Living Legend of Alexandria in 2018. 
Other awardees include:  Joan White Grassroots Volunteer Service Award — Eldon Boes; Joan White Grassroots Volunteer Service Award — Linda Thoms; RSVP Volunteer Service Awardee — Barbara Sherlock; RSVP Volunteer Service Awardee — Tami Stuckey; ASCEND Alexandria Youth Service Volunteer Award — Fatima Eldawah and Ian McDonough; and the Emergency Preparedness Volunteer Service Award — The Alexandria Medical Reserve Corps and the Community Emergency Response Team.
For more information on volunteer opportunities, visit www.volunteeralexandria.org.