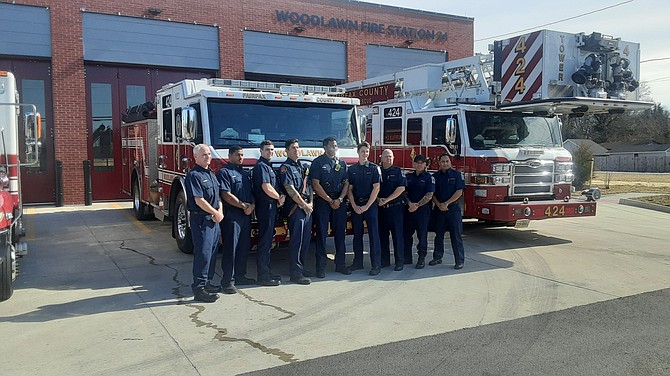 In Mount Vernon, the ribbon was cut Feb. 19 on the new $12 million Woodlawn Fire Station just off Richmond Highway with bigger bays, bigger trucks and all the bells and whistles needed in this crowded corridor in southern Fairfax County.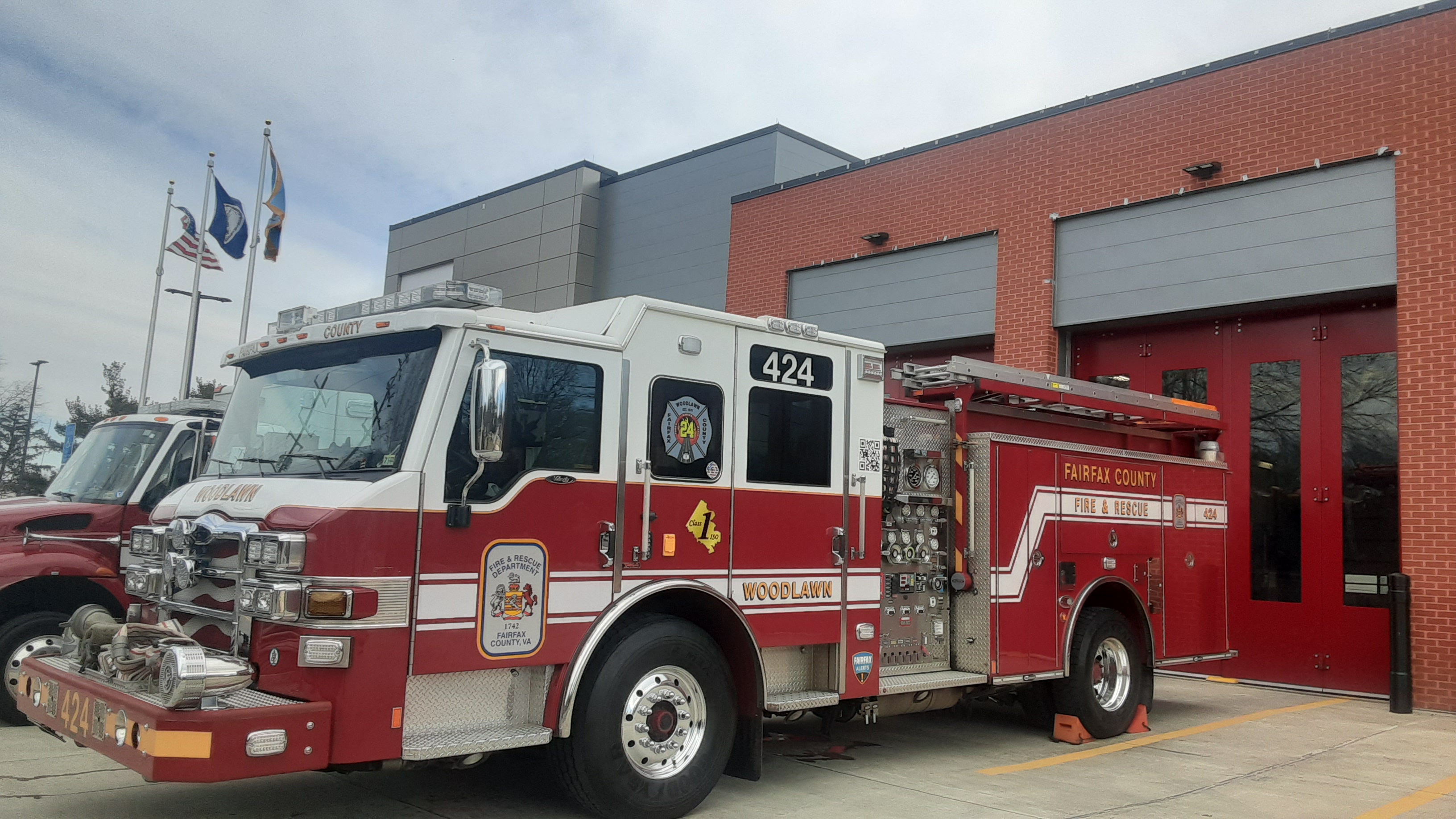 The new two-story station has room for 16 fire and rescue staff, four drive-through bays, and LEED certification elements for energy efficiency, air handling systems and renewable energy infrastructure. Scheibel Construction began construction on the 15,000 square foot station in December 2019, and it was completed in December 2021.
"They can have all the equipment they need, the old station didn't have the room," said Supervisor Dan Storck (D-Mount Vernon) who cut the ribbon on Saturday, Feb. 19, alongside of station Captain Steve Norris, Chairman Jeff McKay (D), County Fire Chief John S. Butler and Christopher Herrington, Director of the Fairfax County Department of Public Works and Environmental Services. The event started out with Lt. Lee Blount singing the National Anthem and Rev. Dr.Jerrold L. Foltz gave the invocation.
Woodlawn Fire Station 24 is a block off Richmond Highway in a residential area, right next to the old station which opened in 1970. Back then, the area wasn't as densely populated, and the trucks were smaller so the old station didn't need to be so grandiose.
"We keep growing," said Norris. "It's much safer," he added.
Mike Furman, one of the fire fighters at the station, painted a firefighting themed mural up the stairwell to the second level. He came up with the idea, and painted it between fire runs while on duty. It took him about two months to finish. Furman's hobby is murals and he painted a smaller mural for the Volunteer Fire Department station at La Plata in Maryland, but "this is the first of this scale," he said.
Fire fighting may have changed a bit since the horse-drawn pumper truck days, but there is still the need for brass fire pole, and Station 24 is no different. Supervisor Storck tried it out, sliding down the pole and fulfilling a childhood dream.