The ASPCA estimates that more than 23 million households added a pet to their family since the beginning of the COVID-19 pandemic. That means a lot more new furry neighbors in our communities. Whether this is a family's first time having a pet or their 40th, having a pet should be an experience that brings joy to your life and your community. Here are some top tips on being a good pet neighbor while keeping everyone in the community safe and happy.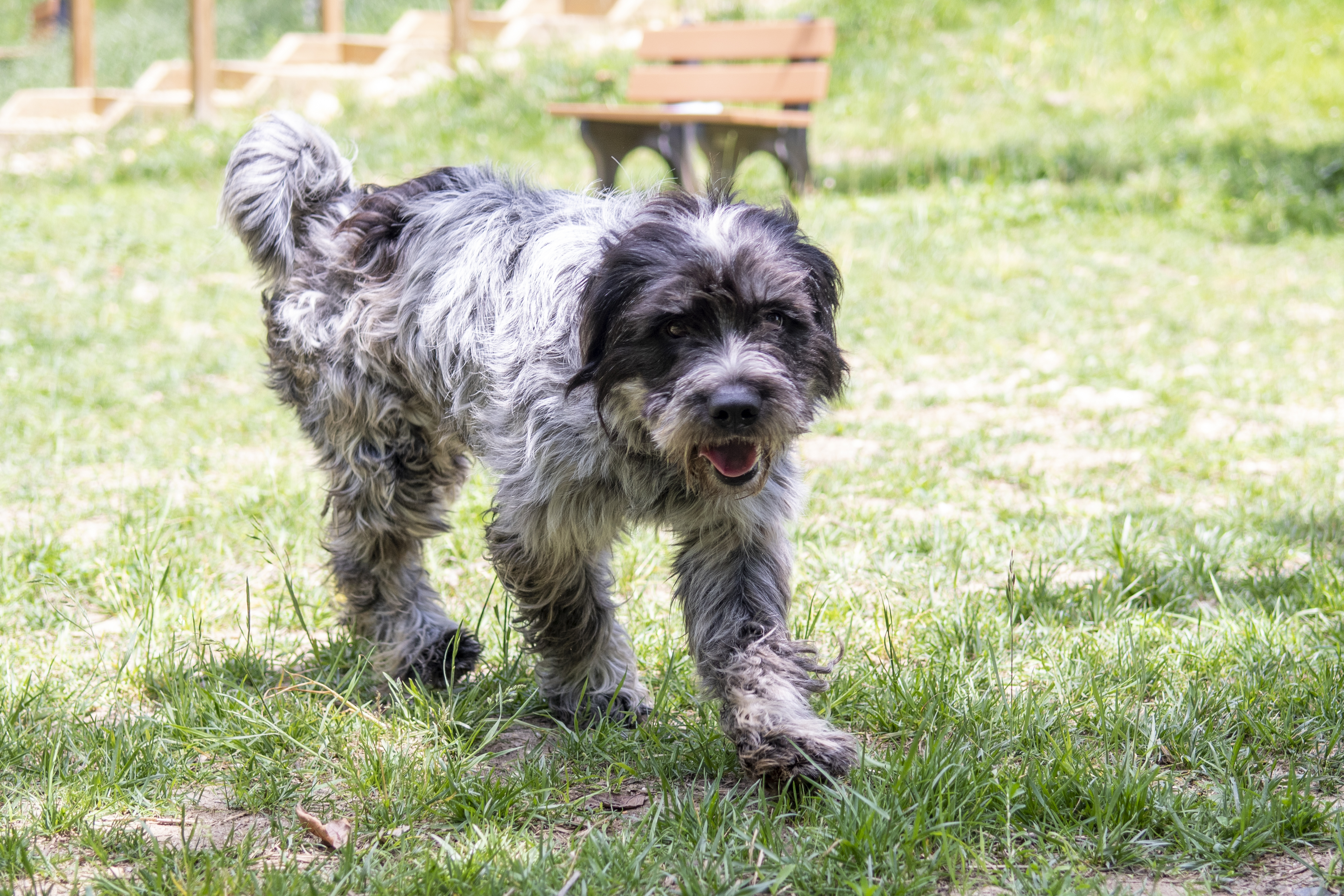 According to the Animal Services team at the Animal Welfare League of Alexandria (AWLA), the most common call received is about dogs who are not on leashes. Dogs who are on public property outside of dog parks are required by the City of Alexandria to be on leashes. Owners who have well-behaved, friendly pets may not foresee the issues that can occur with off-leash pets. Their dog may approach another dog who could be reactive or fearful, leading to negative interactions or even an injury-causing fight. 
Even if your dog is friendly, you should always ask other pet owners if it's okay for your dog to greet theirs before approaching. While it's hard to imagine anyone in the world who doesn't love dogs, the reality is that some people might be afraid of them or just indifferent — and there's nothing wrong with that. AWLA's Chief of Animal Services Tony Rankin advises, "By putting your best leash forward, both pet and non-pet owners can enjoy our beautiful city in peace." 
Being attentive to our dogs when visiting one of the city's many dog parks is just as important as when they're out on a walk. Some dogs visit the park for a chance to run and play, and some dogs may be there simply for some off-leash time. While dogs visit dog parks for different reasons, being mindful of how our dogs interact with other dogs and people can ensure an enjoyable experience for everyone. 
Pets out of doors also lead to another common complaint — pet waste. Stepping in pet waste is not just a quick way to start a bad day, but improperly disposed pet waste pollutes waterways and negatively impacts our wild neighbors. One pet owner's action can also affect how other pet owners are viewed and treated by neighbors, leading to overall tension in a neighborhood, so it never hurts to double-check for an extra waste bag or two before leaving the house with your dog. 
Our wild neighbors are also impacted by domestic cats. While Alexandria law permits cats to be outdoors, due to the dangers cats could encounter when outdoors, the AWLA recommends that cats be kept inside. If cats are permitted to be outside, you can help to protect birds and small mammals by having your indoor/outdoor cat wear a bell or other noisy item on their collar to alert other animals to the cat's presence. Ensuring that the collar has identification on it will help neighbors know that the cat has a home and will help you reconnect with a cat who becomes lost or trapped. 
Whether it's required by law or just by etiquette, every pet owner has the opportunity to be a good pet neighbor to their community. By practicing good "petiquette," you make Alexandria a safer, healthier and happier home for all residents, whether they have two legs or four.
The Animal Welfare League of Alexandria is a local 501(c)(3) organization that operates the Vola Lawson Animal Shelter, Alexandria's only open-access animal shelter. In response to the global pandemic, the AWLA has established a virtual adoption process and is operating a Pet Pantry that provides pet food and supplies to community members in need. The AWLA also offers assistance to Alexandrians with questions about wildlife and animals in the community. AlexandriaAnimals.org.