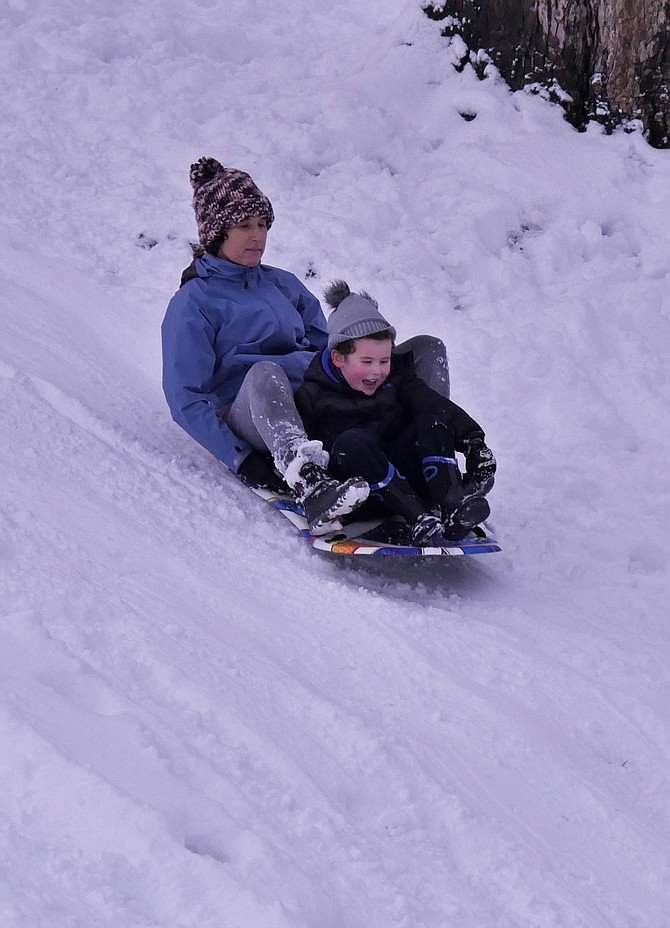 Holiday vacations were set to end on Monday, Jan. 3 with the 2022 school year ready to begin. Then Sunday night at 8 p.m. Arlington Parks and Recreation sent out a notice that due to impending weather conditions most parks and recreation programs would be canceled.  Children started looking for their sleds while parents went to gas up the car and find their snow boots.
Then Monday at 5:13 a.m. the update indicated all County buildings would be closed with all indoor parks and recreation facilities and in-person activities and programs canceled.
In addition, Arlington County Public Schools announced Sunday night that all county schools would be closed as well as libraries and county-run COVID-19 vaccination and testing sites. Trash collections and recycling scheduled for Monday were pushed back one day. The only good news is that parking meters will not be enforced on Monday.
National Airport reported a storm total accumulation of 6.9 inches of snow.
Arlington County Government shifted to virtual operations on Tuesday, Jan. 4, 2022. In-person facilities and programming were canceled. Schools were closed for the second day. Arlington County Courthouse was closed and in-person and virtual court hearings were canceled. 
For more information, see www.arlingtonva.us/Government/Programs/Emergency/Closings-Delays-Cancellations