There's a crosswalk across busy Burke Lake Road that people in Kings Park use to get to the Kings Park shopping center, and an update is in store for this small but important venue as part of the coming Braddock Road Multimodal Improvements project. The plans for the crosswalk and three major intersections along Braddock Road will be the focus of a virtual meeting on Jan. 13 at 7 p.m.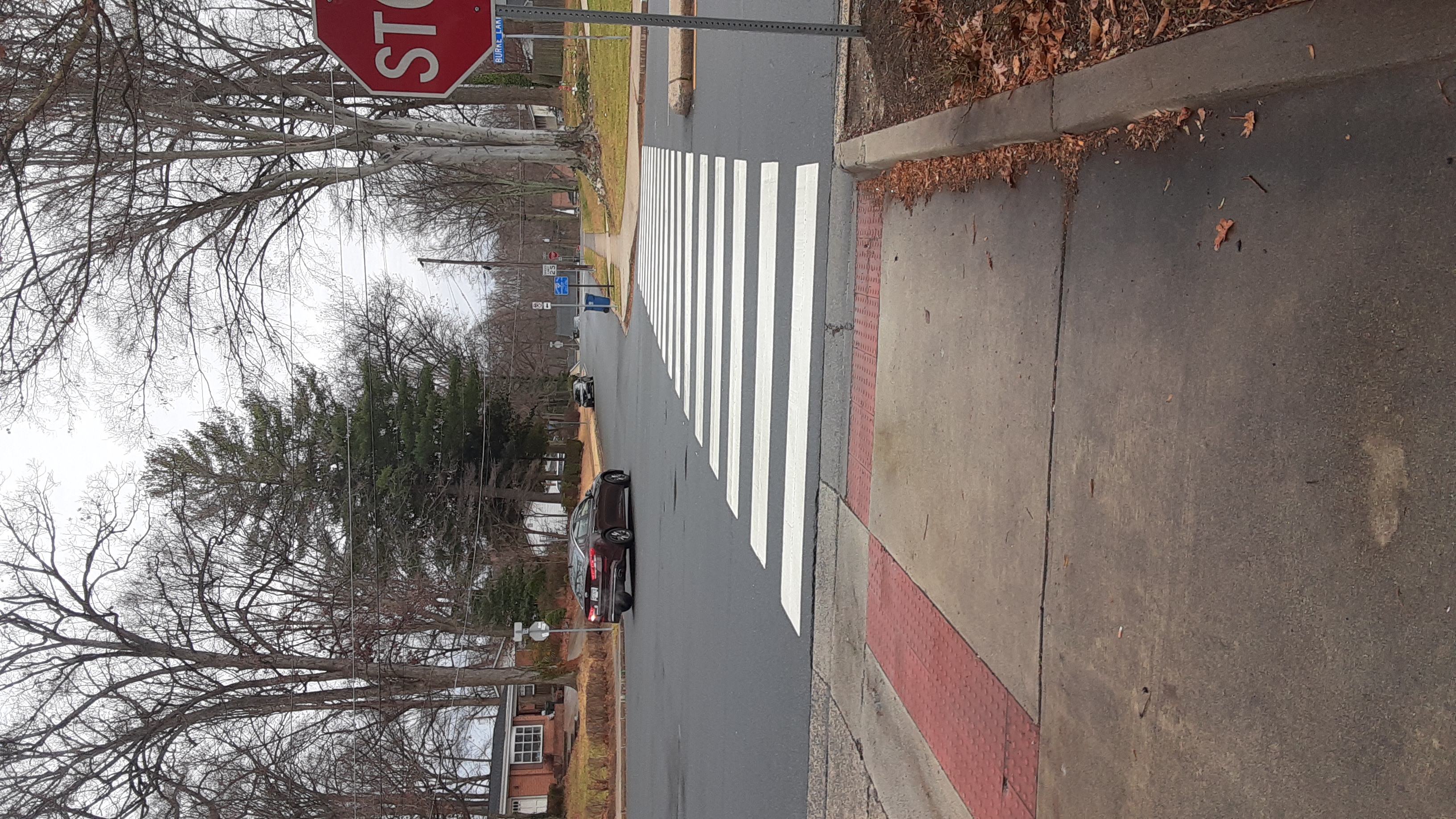 This project is a joint project for the Virginia Department of Transportation and the Fairfax County Department of Transportation to construct improvements along three miles of Braddock Road between Humphries Drive in Burke and Ravensworth Road in Annandale. The multimodal and access-management project includes the eastbound and westbound Braddock Road ramps to southbound I-495 and a half-mile of Ravensworth Road between Braddock Road and Heritage Drive.
Kevin McCarthy lives nearby in Burke and has driven through the intersection at Burke Lake Road, which is angular, has turn lanes, a traffic signal and is a feeder for commuters from Rolling Road. "It's a tricky intersection," he said.
According to VDOT traffic counts from 2019, Braddock Road averages about 71,000 vehicles a day, and Ravensworth Road, which feeds into Braddock, averages about 14,000 vehicles a day. During rush hours, it's a major commuting route for traffic coming from Burke, West Springfield, Fairfax, and Prince William County since it links to Ox Road or "123" as locals call it.
The improvements that will be considered include:
* Intersection enhancements, including at Rolling Road, Wakefield Chapel Road/Danbury Forest Drive and Burke Lake Road
* New and upgraded shared-use paths along both sides of Braddock Road
* A pedestrian overpass just west of Burke Lake Road
The project's right of way and construction will be done in two phases: Southampton Drive to Ravensworth Road (Phase 1) and Humphries Drive to Southampton Drive (Phase 2). Phase 1 is fully funded and Phase 2 is partially funded, VDOT says. The project is financed with federal, state including Smart Scale, and local funding. Estimated project costs continue to be developed as the proposed improvements and preliminary design are refined.
According to the Commonwealth Transportation Board, the SMART SCALE is Virginia's data-driven prioritization process to fund the right transportation projects that generate the greatest benefit for taxpayers. SMART SCALE stands for System for the Management and Allocation of Resources for Transportation, and the key factors used in evaluating a project's merits: improvements to Safety, Congestion reduction, Accessibility, Land use, Economic development and the Environment.
VDOT says that "the project aims to improve multimodal safety, mobility and accessibility for all users." There is a pedestrian bridge included in Phase 2. The bridge will be west of the Burke Lake Road intersection but east of the Rolling Road intersection, so that puts it about at the Kings Park Shopping Center.
In October 2018, when this idea was discussed with local residents and the Braddock Road Task Force, then-Supervisor John Cook, discussed the county proposal for an overpass across Braddock Road between Red Fox Drive (East) and the Burke Lake Road/Woodland Way intersection.
In addition, the county also offered the option of placing an overpass across Braddock Road between the Kings Park Drive intersection and the Stone Haven Drive intersection or across Braddock Road between the Southampton Drive intersection and the Wakefield Chapel Road intersection. Ultimately, the location of additional overpasses would depend on community interest. 
Bulldozers will not be on hand anytime soon though. The project design is scheduled to be approved in Spring 2023, and then there are more public information meetings scheduled to present the traffic management plan which will impact residents in the area as well as commuters heading to the beltway.
Major Milestones
First Virtual Public Information Meeting - Jan. 13, 2022
First Virtual Public Information Meeting Comment Deadline - Feb. 24, 2022
Second Public Information Meeting - Fall 2022
Design Public Hearing - Winter 2022/23
Design Approval - Spring 2023
Virtual Meeting is Thursday, Jan. 13 at 7 p.m.
https://www.virginiadot.org/BraddockMultimodal