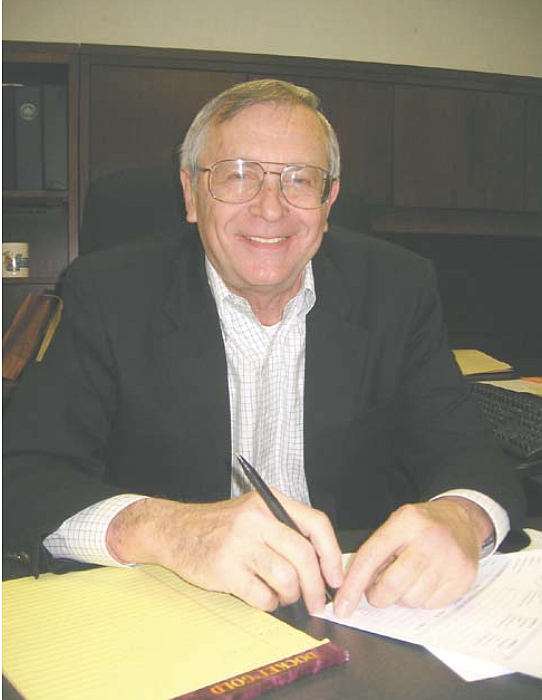 John H. Schoeberlein, former Vienna Town Manager from 1985 to 2011, died suddenly on May 30, 2022, at the age of 74. He served as Town Manager for little more than 26 years, beginning in April 1985 and ending on May 1, 2011.
Schoeberlein had almost 40 years of experience in municipal government and was well-known for his professionalism. He was county administrator for Winnebago County in Illinois, city manager and assistant city manager for Pompano Beach in Florida, and city clerk for Highland Park in Illinois.
In his Message from the Town Manager for his proposed budget for Fiscal Year 2010-2011, he wrote, "The ability of the Town of Vienna to weather economic downturns is a result of our history of preparing realistic projections and continually monitoring expenditures throughout the year."
Schoeberlein ended his Vienna career having balanced a total of 26 budgets. In 2011 he oversaw the town's 175 employees and presented a town budget of $29 million almost tripling the $10 million budget he presented in fiscal year 1986-87.
Schoeberlein said, in the Vienna Connection Newspapers when he retired in 2011, that he wanted to see the Town retain a strong financial position. "We've been able to handle this past recession better than many other jurisdictions," he said, noting the Town had a strong housing stock. "What we've tried to do in this town is to provide the best level of customer service we can," Schoeberlein said when he announced his retirement intention in the fall of 2010. "I hope our residents understand this. When you call and ask to speak to someone specific, you do. There's no shuffling you around."
"I admire and appreciate John's reliability and dependability and his ability to navigate critical situations with a steady hand. He will truly be missed as both a leader and a colleague," said then-Mayor Seeman upon Schoeberlein's imminent retirement.
According to Senate Joint Resolution No. 425 from the 2011 Session, Schoeberlein oversaw the renovation of the Vienna Town Hall and the Vienna Community Center and the commissioning of the Maple Avenue and Church Street streetscape improvements. The Town of Vienna constructed a new police station, the Northside Public Works Facility, the Town Green, Sarah Walker Mercer Park, and the Vienna Dog Park. His sound financial policy was the key to Vienna's success and why the Town's bond rating was upgraded to AAA.
Schoeberlein continued to live in Vienna. His wife, Julie, son Adam Schoeberlein of Vienna, and one grandchild survive him. There will be no funeral.