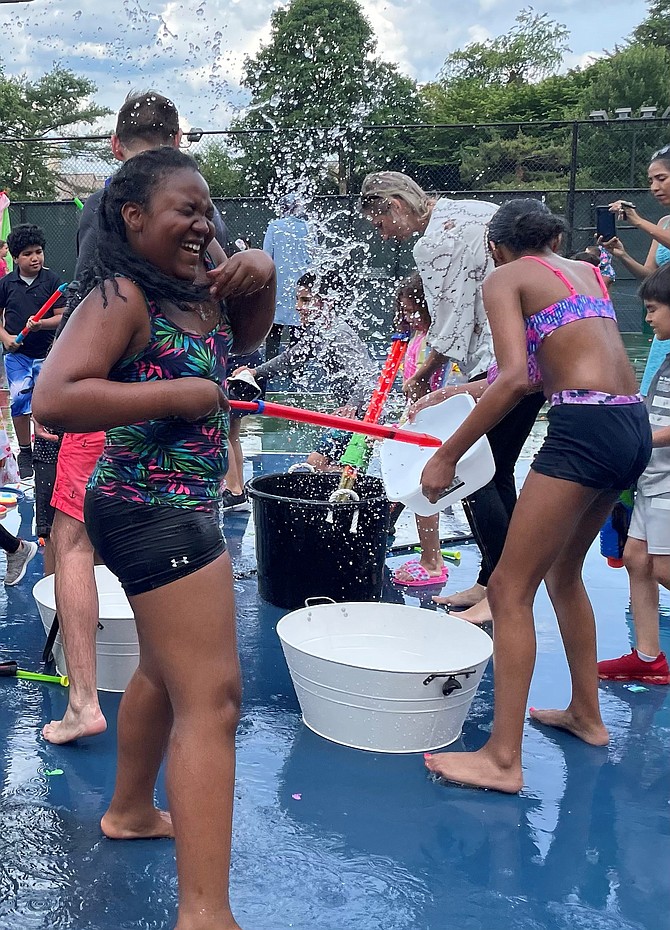 From water balloons to soaker guns, the residents of Watergate at Landmark came prepared as they celebrated the beginning of the summer season with an "epic water fight" June 10 at the West End community.
What began as a graduation party has grown into a celebration welcoming summer as children and adults alike take on drenching each other by any means available.
"This was a small graduation event four years ago," said resident and organizer Zohreh Khoshnamak. "It's grown into a big event for kids to come out with their parents and enjoy water balloons and water guns as well as ice cream and refreshments."
Billed as "the most epic water fight of the year," Khoshnamak said that the gathering is one of the most popular among residents.
"This is a chance to say goodbye to school and hello to summer," Khoshnamak said. "But it is also a chance for families to spend some quality time together and for parents to get to know each other. That does not happen often."