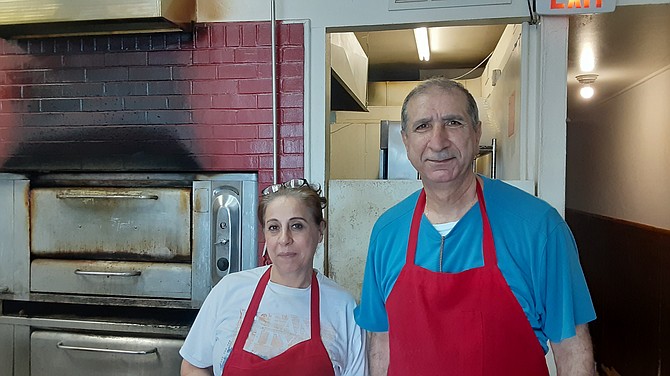 On the Formica counter that's been the table at Mama Mia's there was a fresh bouquet of flowers from an anonymous fan bidding farewell to the owners Sami and Omaima who are stepping down on April 1 after 39 years behind the grill. The list of return customers goes out the door to this beloved Rose Hill diner that still has the booths and counter from 1983, and maybe all the way back to the early 1961 when it opened to his relatives, the original owners.
"A customer bring it for us, I don't know who," Omaima said about the flowers. On the card, it was addressed to "Sam the Man."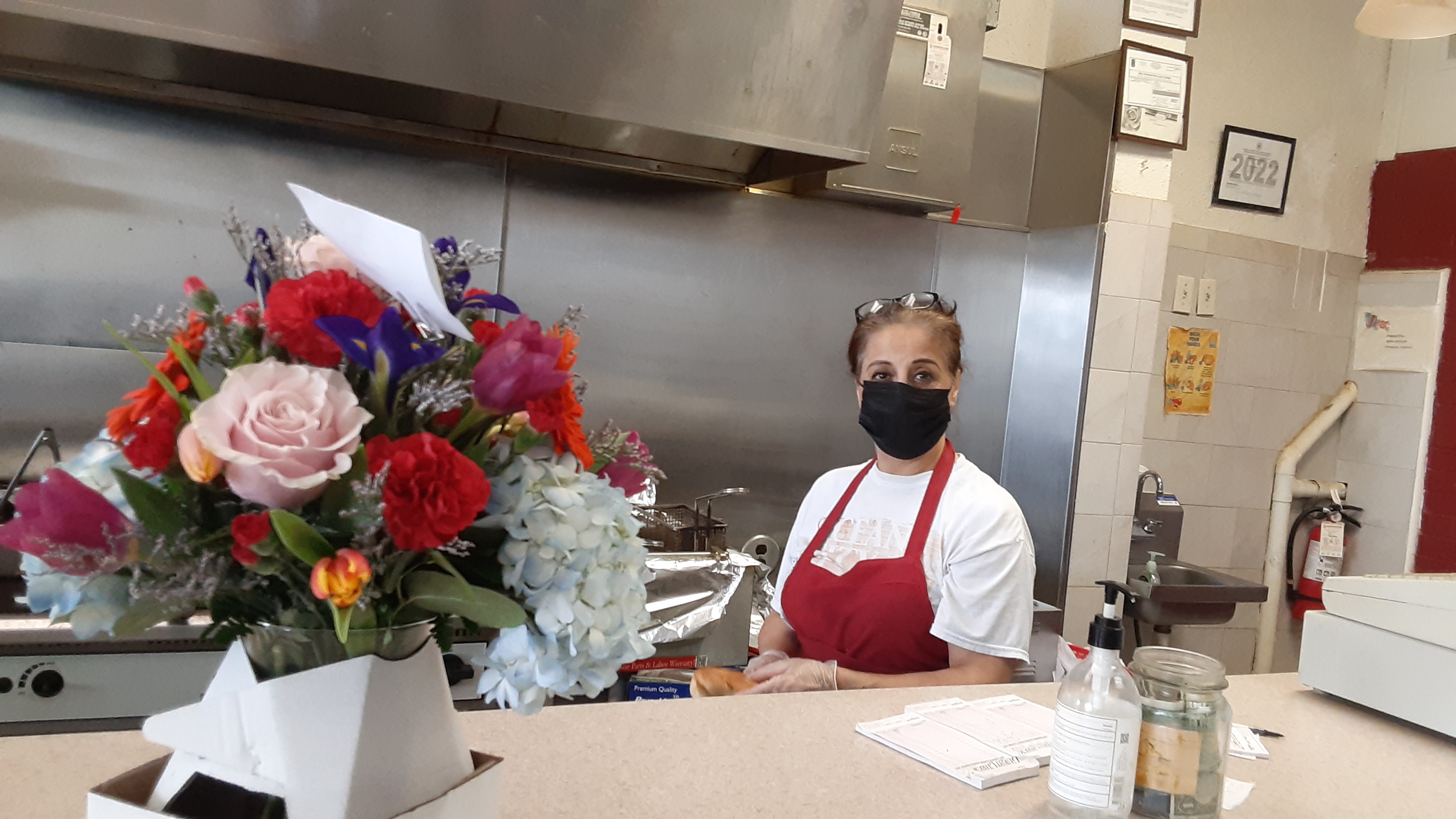 Sami has been the face behind Mama Mia's and many Rose Hill and Franconia residents know him. He is Palestinian but uses strict Italian recipes that don't change from year to year. That includes the spaghetti dish that Robert Fields orders when he comes in for lunch from the business next door. "I've been coming here since I was a little kid," Fields said. His second favorite dish is the steak and cheese sub. "So many things,'' he said of the menu, and only hopes the new owners won't change it. "They have their own flavor, hopefully it will be close to the same," he said.
The staff and students at Edison High School a few blocks away know the value of tradition and when class of 1973 had its 45th reunion, they all packed in Mama Mia's. "There was about 30 people in here, it was full," Sami remembered. They kept the keepsake button below the counter as a reminder.
Sami seems to think the new owners won't change things, though it will be hard for it to be the same without the husband and wife team who add their special touch. Recently Sami hurt his hip, and Omaima had to take over the 12-hour days by herself for one week. It was stressful, she said, but maybe a sign that 39 years is enough.
April 1 is when the new owners are coming in but Sami and Omaima will stick around a few days to make sure the transition is smooth.