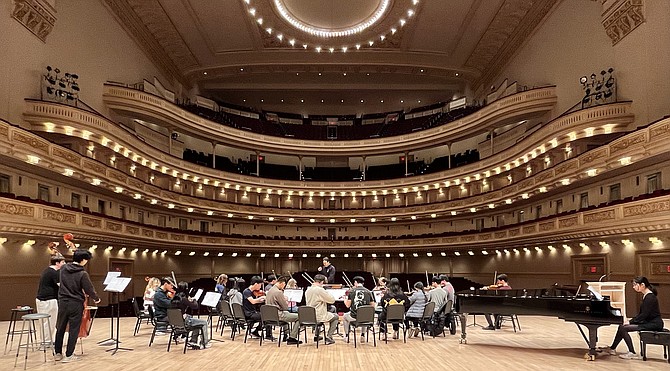 On Friday evening March 10, 144 members of the Langley High School Orchestra took the stage at Carnegie Hall as part of the Director's Choice Premier Performance Invitational Series under the direction of Dr. Scott "Doc" McCormick. Langley's Concert Orchestra, composed of freshmen and sophomores, opened the concert with rousing renditions of Rossini's The Barber of Seville, Sibelius's Finlandia, and Bizet's Carmen Suite. Langley's Symphonic Orchestra, composed primarily of juniors and seniors, brilliantly performed Paganini's Variations followed by five movements of Grieg's Peer Gynt Highlights, concluding with the electrifying In the Hall of the Mountain King. Langley's Philharmonic Orchestra, an audition-only orchestra, dazzled the audience with Wiren's Serenade for Strings, Vivaldi's Winter, Meyer's Elements, and Gardel's Tango: Por una Cabeza. Langley junior and concertmistress Audrey Goodner, also the concertmistress for the 2023 All-VA 
Orchestra, made her Carnegie Hall debut with a breathtakingly passionate solo performance of Vivaldi's Winter, receiving a standing ovation from the stunned Hall. The Langley Orchestra then moved to the audience to listen to an amazing performance by the 93-member strong College Station High School Orchestra which featured selections from Holst, Vivaldi, Elgar and Bloch.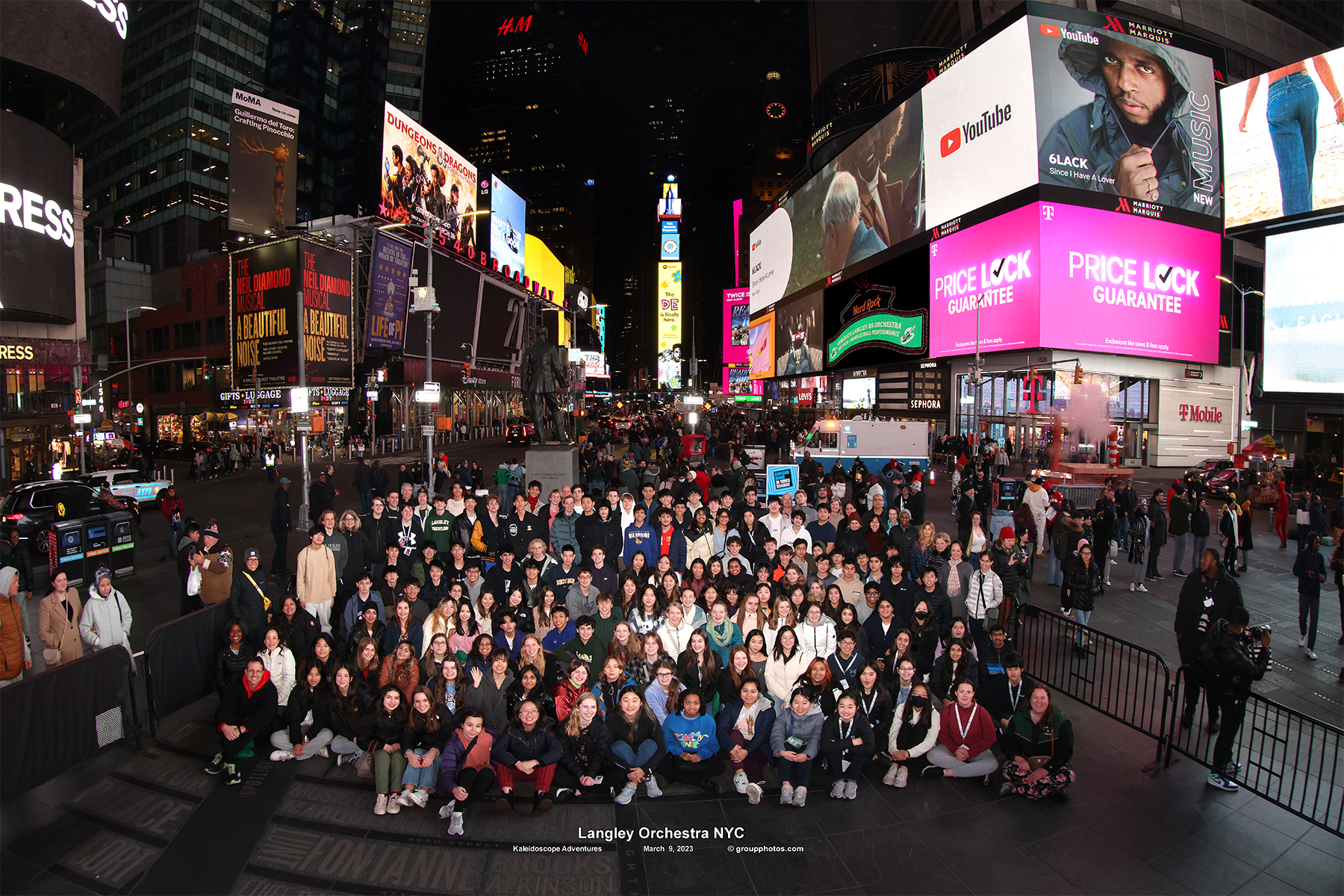 As part of their spring trip, Langley Orchestra students enjoyed 4 days sightseeing in NYC. Students not only played in the prestigious Carnegie Hall, but were able to visit Top of the Rock, explore Times Square and several museums, enjoy the Broadway show Hadestown, and take a trip on a ferry to see the Statue of Liberty. Senior Allen D. remarked "Carnegie [was] really amazing, the acoustics of the hall are spectacular! The trip was also an excellent experience, and all the activities were well selected and very fun." 
Orchestra seniors were especially excited to have this opportunity to travel and perform together as the pandemic closures beginning in 2020 had prevented this class from enjoying any orchestra trips. Senior violist Caroline Fox also commented on Carnegie's "amazing" acoustics and commented on the orchestra's rebound since the pandemic saying "I loved seeing how proud Doc was [after our Carnegie performance]."
Michael Dzwonczyk  is a senior cellist at Langley High School