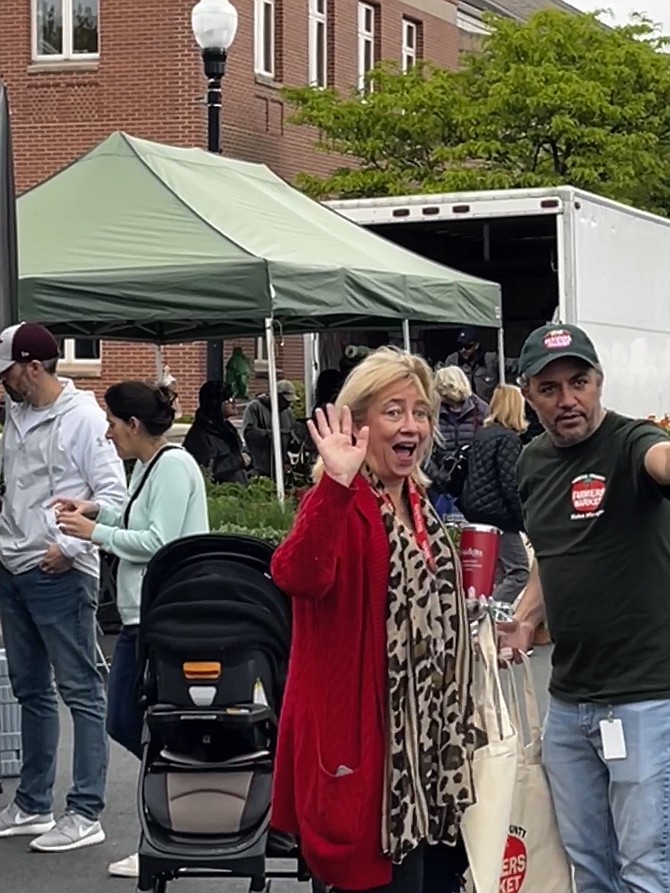 Farmers Markets operated by the Fairfax County Park Authority are now open for the 2023 season. The markets provide shoppers access to locally grown food, allowing farmers and producers to sell their goods. All farmers and producers come from within a 125-mile radius of Fairfax County, with a few exceptions for those providing hard-to-find products. The markets are producer-only, meaning vendors can only sell what they raise or make on their farms.
This year, the Supplemental Nutrition Assistance Program (SNAP) is doubling the amount available to purchase fruits, vegetables, herbs, mushrooms, and vegetable starts. For those eligible, bring your EBT card to the SNAP information table at the four selected farmers markets in Reston, Mount Vernon, Annandale or Lorton. Choose the amount to charge to your card, and staff will assist you in swiping your card and entering your pin.
If you missed your neighborhood's county farmers market day, consider visiting one of the other locations. There are ten-Annandale, Burke, Kingstowne, Lorton, McCutcheon/Mount Vernon, Wakefield, Reston, Herndon, McLean, and Oak Marr. Markets are open one day weekly, depending on the location, Wednesday through Sunday. There are no markets on Mondays and Tuesdays.
In most market locations, the Fairfax County Park Authority established Community Use Areas where individuals, nonprofits, and other community groups could engage in non-commercial expressive activities. An online guide can assist in locating the Community Use Areas and understanding the rules governing the Community Use Areas.
https://www.fairfaxcounty.gov/parks/farmersmarkets