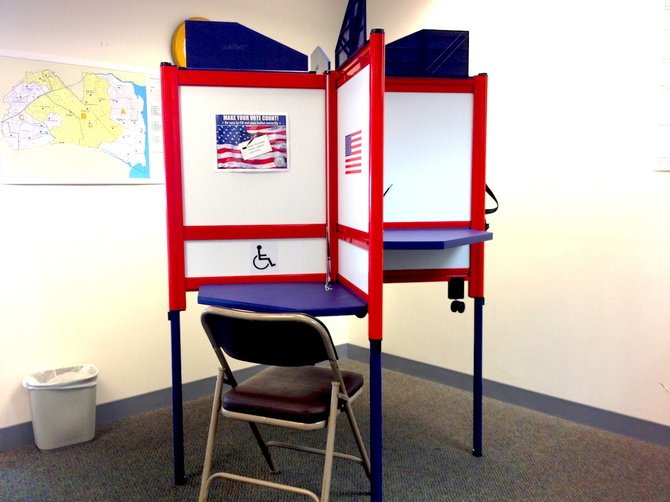 New voting booths on display at the registrar's office.
Stories this photo appears in:

Registrar to have all precinct results driven to headquarters before posting results.
Remember when Alexandria precinct returns were posted to the Internet a few minutes after the polls closed? Well, forget about it.

Traditional firehouse caucus had 2,000 voters; citywide primary could draw as many as 12,000.
Alexandria Registrar Tom Parkins is forecasting a 12 percent to 15 percent turnout for the June 12 Democratic primary, which would mean about 9,600 to 12,000 voters are expected to show up at the city's precincts on Election Day.