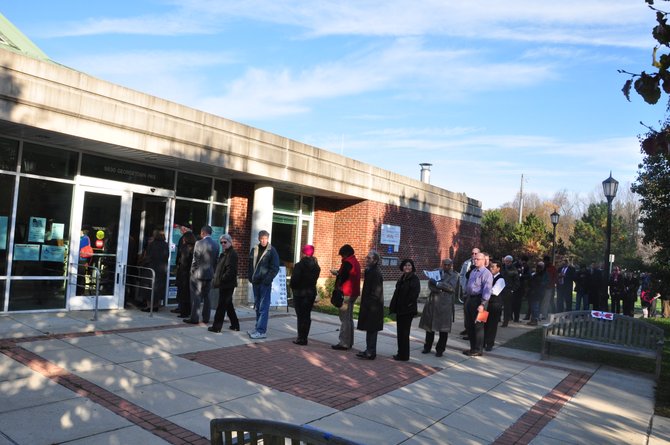 Voters line up in front of the Great Falls Library Tuesday, Nov. 6 to cast their votes.
Stories this photo appears in:
The bipartisan commission released findings, recommendations regarding long lines on Election Day.
"The commission has identified a variety of improvements and efficiencies to ensure access and convenience for voters in future elections." —Sharon Bulova

Bulova calls for bi-partisan group to address the issue, improve election process.
"I plan to present this issue to the Board of Supervisors at our next meeting and suggest the formation of a bi-partisan commission to identify ways to reduce lines, decrease wait times and streamline our election process." —Board of Supervisors Chairman Sharon Bulova (D-at-large)

Early voter turnout high in most locations.
Every election day, Julius Zannetti of Great Falls gets his voting out of the way first thing in the morning.