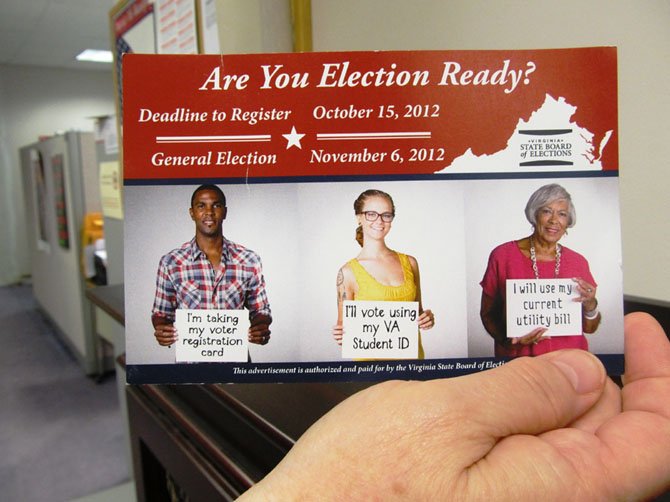 In conjunction with the State Board of Elections, the County recently kicked off a voter preparedness campaign—"Are You Election Ready"—to inform and educate voters on changes.

Stories this photo appears in:
The bipartisan commission released findings, recommendations regarding long lines on Election Day.
"The commission has identified a variety of improvements and efficiencies to ensure access and convenience for voters in future elections." —Sharon Bulova

Fairfax County prepares voters for new election measures.
"The good news in Fairfax County is that almost everyone who is eligible is registered to vote," said Cameron Quinn, Fairfax County's chief election official. "Our problem in Fairfax County is not voter apathy, and it's not getting people to register. What we don't have is every registered voter registered at their correct address."