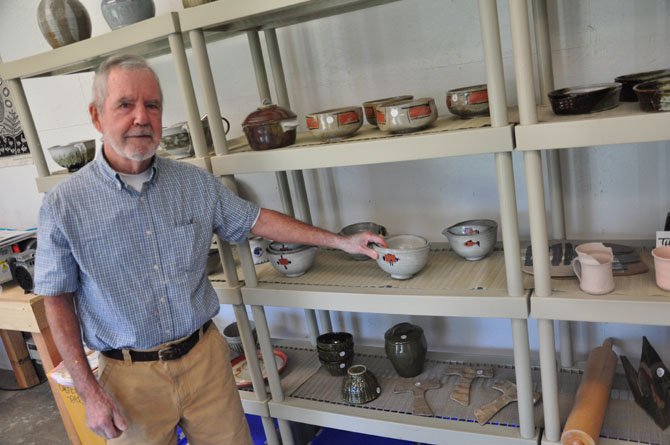 David Cowdrill, a potter, at his studio, part of the Great Falls Studios Tour last weekend.
Stories this photo appears in:
Great Falls Studios (GFS) welcomes you to the neighborhood.
In 2003, Laura Nichols invited three local artists to a meeting in her kitchen to talk. As they say, "the rest is history!" In 2013 Great Falls Studios (GFS) is celebrating our 10th anniversary—a great opportunity for us to introduce ourselves to new neighbors. GFS includes 115 artists creating in a wide variety of media, in studio spaces scattered through out Great Falls.
Annual studios tour shows artists' workspaces.
Fourteen years ago, David Cowdrill was visiting a pottery in Maine, when a door opened for him, literally and figuratively. The potters opened up their workshop to him, showing him how to create ceramics, and Cowdrill, an engineer by trade, found a new opportunity.