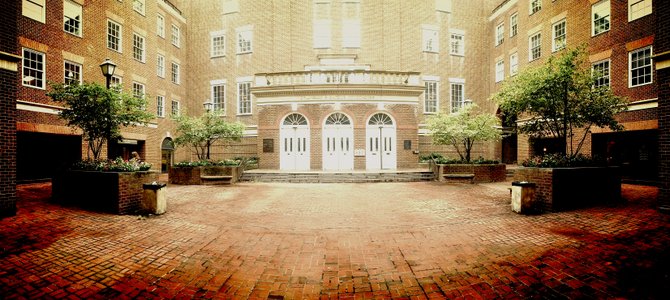 Alexandria city courthouse
Stories this photo appears in:
Prosecutor says he forcibly raped inmate using an ink pen as a weapon.
Deputies at the Alexandria Sheriff's Office say Bryant Duane Pegues was a quiet man, someone who got his work done and did not draw much attention to himself since he was hired in 2007.
Off-duty Arlington sheriff's deputy says he shot knife-wielding young man.
Craig Patterson sat stonefaced in a green jumpsuit as his voice boomed from speakers in the courtroom.