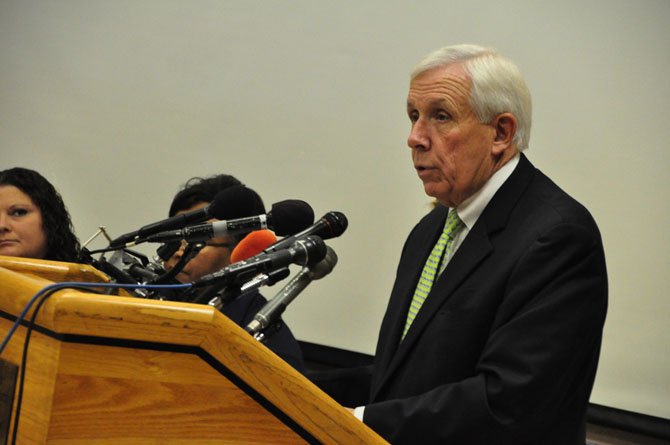 Rep. Frank Wolf (R-10) speaks at a forum on human trafficking at the McLean Community Center in May. Wolf is chair of the House Commerce-Justice-Science Appropriations subcommittee, which hosted a hearing on human trafficking on Feb. 26.

Stories this photo appears in:

Fairfax County detective, trafficking victim testify at Congressional hearing.
Since its creation in October 2013, the human trafficking unit of the Fairfax County Police Department has received over 70 tips and leads about human trafficking in Northern Virginia.

Area officials host human trafficking forum.
Del. Barbara Comstock (R-34) and Del. Tim Hugo (R-40) joined Rep. Frank Wolf (R-10) and others at the McLean Community Center Friday, May 3, to discuss the facts of human trafficking. The U.S. State Department estimated that human trafficking is the third largest source of profits for international organized crime, behind firearms and narcotics.