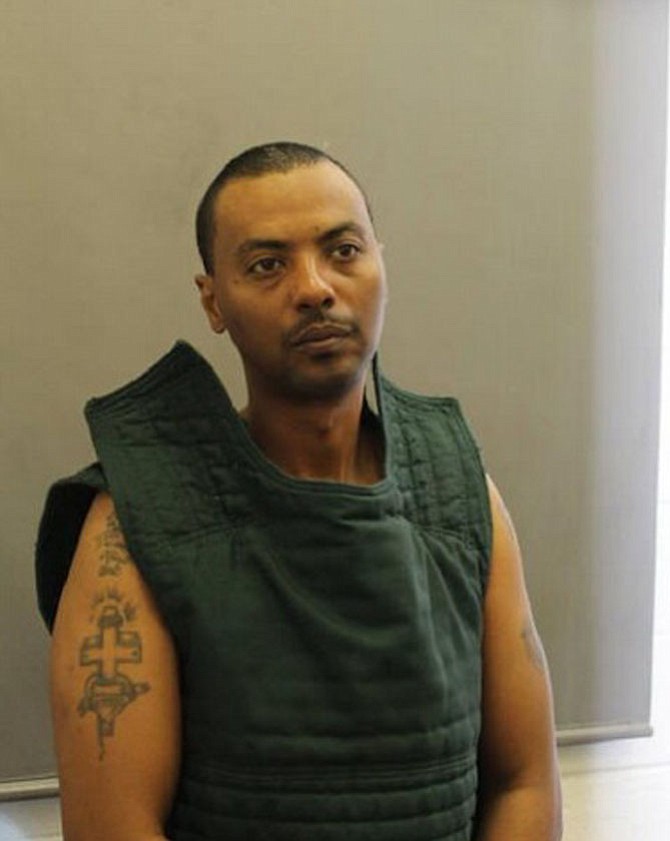 Wossen Assaye escaped from custody while being treated at Inova Fairfax Hospital and was later apprehended in Washington, D.C.

Stories this photo appears in:

Arlington man Wossen Assaye, 43, led law enforcement officials from several jurisdictions on a man hunt for hours on March 31, 2015, after escaping from custody at Inova Fairfax Hospital.

When Arlington resident Wossen Assaye, 43, escaped from private security guards and fled Inova Fairfax Hospital, he added to a litany of existing charges. The escape, subsequent manhunt and capture within several hours in Washington, D.C. took place Tuesday, March 31.

Social media aids manhunt
Around 3 a.m. on Tuesday, March 31, Wossen Assaye overpowered the female member of his two-guard private security detail while the male was out of his hospital room. Assaye was reportedly in shackles on a hospital gurney before the struggle.