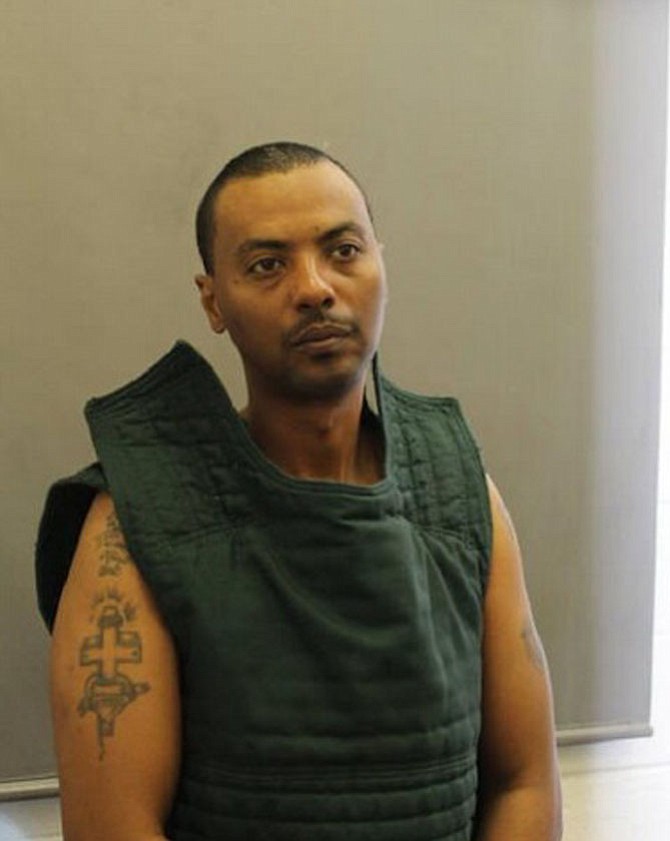 When Arlington resident Wossen Assaye, 43, escaped from private security guards and fled Inova Fairfax Hospital, he added to a litany of existing charges.
The escape, subsequent manhunt and capture within several hours in Washington, D.C. took place Tuesday, March 31.
On May 28, the U.S. Attorney's Office announced a grand jury had brought a 16-count indictment against Assaye. The charges include bank robbery and burglary, escape, kidnapping, assault and other firearms offenses.
The indictment asserts Assaye robbed five northern Virginia banks between October 2013 and March 2015. During a sixth incident, the charge continues, he went into a bank intending to commit robbery and larceny.
Assaye was under arrest when he was transported to Inova for medical treatment. There, he managed to overpower one of his guards, brandished a firearm and kidnapped one of the officers, according to the U.S. Attorney's Office statement.
If convicted, Assaye could face a mandatory minimum 122-year jail sentence, up to a maximum of life in prison.
The FBI's Washington Field Office, Fairfax County Police Department, Alexandria City Police Department, Loudoun County Sheriff's Office and Falls Church City Police Department were all involved in investigating Assaye's case. Those agencies were assisted by the U.S. Marshals Service, Virginia State Police, Arlington County Police Department and Metropolitan Police Department of the District of Columbia.