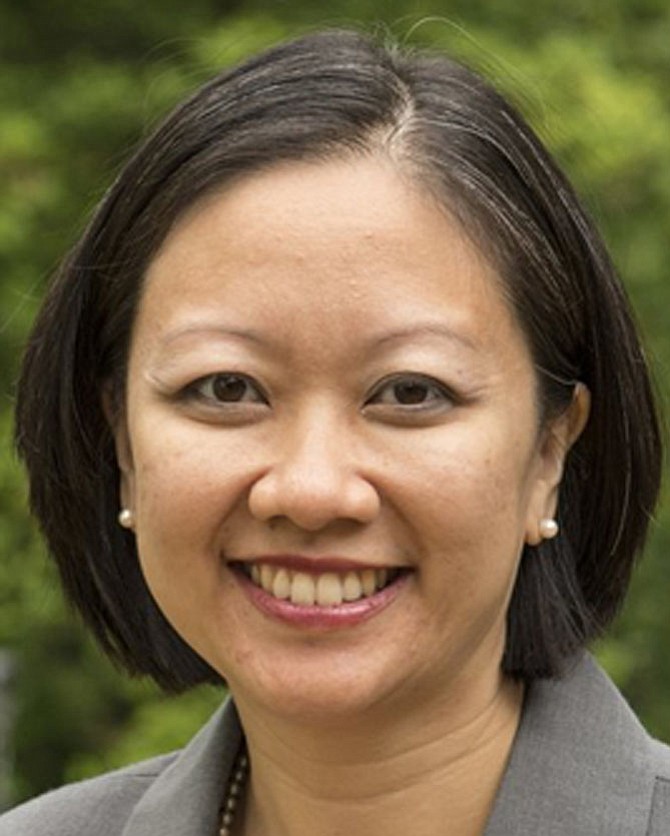 Kathy Tran (D)
Stories this photo appears in:
First-time candidate swamps Republican to take seat held by longtime Del. Dave Albo (R-42).
Virginia's first Asian-American female delegate will be representing a part of Northern Virginia that has seen a radical transformation during the time since its incumbent took office more than two decades ago. Democrat Kathy Tran swamped Republican Lolita Mancheno-Smoak with a runaway victory, 61 percent to 39 percent. She ended up with 7,000 more votes than the Republican in the GOP-held seat. Mancheno-Smoak's appeal was limited to two precincts with $5 million homes.

Solid blue urban areas separated by political beltway from solid red exurbs.
Northern Virginia has more competitive seats than any other part of the commonwealth, a ring of districts that forms a beltway of sorts separating the inner solid blue in Arlington and Alexandria from the solid red in rural and exurban seats in Loudoun and Prince William. That puts Fairfax County squarely in the driver's seat this November, when Democrats hope to pick up seats in an election that has balanced local issues like schools and roads with the ongoing reaction to President Donald Trump.
Democrat Kathy Tran to face Republican Lolita Mancheno-Smoak.