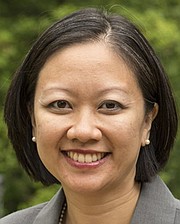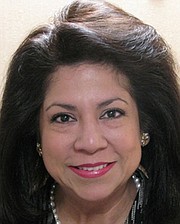 Democratic Primary for House of Delegates District 42
• Kathy Tran, 4,000 votes, 54 percent
• Tilly Blanding, 3,400 votes, 46 percent
On paper, the 42nd District in the House of Delegates is a solidly Democratic district. Terry McAuliffe won the district in 2013 with 50 percent of the vote for governor. Mark Warner won the district in 2014 with 50 percent of the vote for the U.S. Senate. And Hillary Clinton swamped Donald Trump in the district last year, securing 57 percent of the vote. But Republicans have held the district for decades because of the popular longtime incumbent, Del. Dave Albo (R-42), who fashioned himself as a "Northern Virginia Republican."
But Albo's last-minute decision against seeking reelection in May has now opened up the seat, which is at the top of the list for Democrats seeking to pick up Republican-held seats in districts that Clinton won last year.
This week, Democrats selected Kathy Tran as their candidate for the general election. Tran, who immigrated as a refugee from Vietnam with her family as a child, spent years working in a variety of positions in the federal government. She beat longtime social worker Tillie Blanding, who came out of retirement to run for the House of Delegates. Tran joins an unprecedented number of first-time candidates running as Democratic candidates for the House of Delegates, a political landscape largely shaped by the controversial election of Trump last year.
"They are farmers and teachers, law enforcement officers and stay-at-home parents, veterans and small business owners," said House Democratic Leader David Toscano and Caucus Chairwoman Charniele Herring after the primary. "More than half are women, about a quarter are people of color, and at least six are members of the LGBTQ community."
The Republicans decided to select their candidate in a caucus rather than a primary, choosing engineer Lolita Mancheno-Smoak over two other candidates. Mancheno-Smoak won with 45 percent of the vote against two challengers, Steve Adragna and Michael Drobnis. She's a familiar face to voters in Fairfax County because she waged an unsuccessful campaign for the School Board in 2011.
"Lolita has been an active member of our party and more importantly an active member of the community for many years," said Republican House Speaker Bill Howell after the caucus. "She's been an advocate for education and business, and will be a worthy successor to Del. Dave Albo."