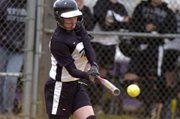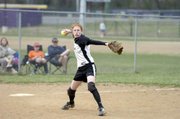 <b>Coach</b>: Stacy Sloan, 2nd year
<b>2007 Record</b>: 0-17, 0-14 Patriot District
<b>Season Ended</b>: Lost 21-0 to South County in the first round of the district tournament
<b>Key Losses</b>: P/3B Hanna Pitcher
<b>Key Players</b>: P Evelyn Lee FR, 1B Kelly Cavanaugh JR
<b>Quotable</b>: "Hands down, we will improve this season. I think a lot of teams are going to be surprised… I think the girls are going to be very excited and will actually see the benefit of all of their hard work. We're up to the task of winning games." — Stacy Sloan, T.C. Williams head coach
<b>Outlook</b>: As a first-year head coach, it couldn't get much worse for T.C. Williams' Stacy Sloan. There was the 25-0 blowout at the mercy of West Potomac to start the season and a 21-0 drubbing by South County to finish the year.
In between, it wasn't much prettier. The Titans, who have won just one game in the past two seasons, lost 15 of their 17 games by at least 12 runs. And when T.C. Williams came close, they dropped one-run games at Episcopal and home against Washington-Lee to cap a winless season.
"The first year was a difficult year because the team had gone through a series of coaches," said Sloan, who was promoted after one season as the JV head coach. "The biggest part of all of it is that they hadn't been taught the same thing by the same person. There was a lot of confusion."
This season, Sloan is hoping things will change. Gone is the lone senior for last year's squad, pitcher and third baseman Hanna Pitcher. Pitcher was the team's sole representative on the first-team All-District team.
But two players, Kelly Cavanaugh at first base and Oliva Gonzalez at second, were second-team All-District selections. Virginia Bledsoe was named to the All-District honorable mention team.
"We had very few seniors, very few juniors," Sloan said. "That's where this season, we will benefit from. The majority of our team last year was sophomores and freshmen.
Now, we have a large group of juniors and a large group of sophomores that have been playing for quite some time."
The biggest head-turner of the preseason has been freshman pitcher Evelyn Lee, who will likely serve as the ace.
"She has a lot of potential and she works really hard," Sloan said.
Other new additions like Caroline Long at shortstop and Alison Pullen at either short or second and bolster Sloan's much-needed depth. It also gives the Titans an opportunity to groom the future stars without continued pressure and expectations.
"For the team to improve, they have to work on the mental game," Sloan said. "They need to be aware of what's going on — the situation, the outs, the runners."
Sloan has tutored each player with respect to their bat speed, looking for subtle ways to even the competition gap. Still, Sloan, in her second year, is still searching for that exclusive victory.
"The emotions are going to be high," Sloan said. "I can guarantee that. Hands down, we will improve this season."