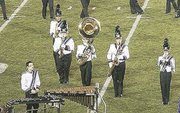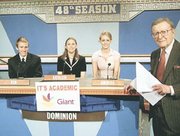 Send announcements or events, which are open to the public at no or minimal cost, to The Loudoun Connection, 7913 Westpark Drive, McLean, VA 22102 or e-mail <a href="mailto:loudoun@connectionnewspapers.com">loudoun@connectionnewspapers.com</a>. Deadline is Friday, two weeks before the event. Photos/artwork encouraged. For more information, call 703-917-6454.
The Park View High School (PVHS) Music Department students, parents and booster clubs would like to express its gratitude to the Sterling Community for its support of the department's annual Tag Day fund raiser. On Saturday, Sept. 13, Park View's music students went door to door to raise funds to support their program and to invite residents to share an evening of music with the PVHS Marching Band Patriots at home football games. Schedules of upcoming performances and competitions are posted on the PVHS Web site under activities. To make a contribution, send it to PVHS Band Aides, 400 W. Laurel Ave., Sterling, VA 20164.
On Oct. 11, the Potomac Falls High School marching band traveled to two competitions. At Calvert Hall College, they earned a season-high score of 80.8 placing ahead of all other bands in their class as well as earning the best percussion award in their class. That evening, at Westminister High School in Maryland, they again earned the highest score among bands in their class.
On Oct. 4, they participated in the Marine Corp Invitational at the United States Naval Academy, where they earned first place, and were recognized for having the best visual score, the best general effect score and the best percussion section in their class.
The marching band has earned the highest scores in their class at every competition they entered this entire season. At one point this season, the marching band
was ranked as the No. 2 band in their class in the United States Scholastic Band Association.