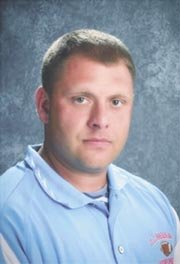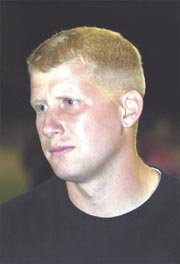 The McLean High boys' and girls' track and field team recently traveled to Newport News to take part in the 29th Annual Conn-Madden Relays on March 30.
McLean, in boys and girls combined scores, finished third overall among 21 schools. The Highlanders scored 78 points, finishing behind first place First Colonial (83) of Virginia Beach and second place B.T. Washington (80) of Norfolk. Finishing behind third place McLean was fourth place Menchville (70.50) of Newport News and fifth place Bethel (55) of Hampton. McLean was the lone school from the Northern Region to participate in the outdoor event.
McLean, at the Conn-Madden, had three first place relay teams — the boys' hurdle relay (Kevin Kim, Christopher Wojcik, Jourdan Samuels and Milton Smith) ; the girls hurdle relay (Dominique Graham, Clare Nelson, Simone Janssen and Caitlin Baker); and the girls distance medley relay (Kristin Wulff, Shannon Ball, Marissa Gitler and Samantha Audet).
McLean's second place relay teams were: girls 4x1600 (Samantha Audet, Marissa Gitler, Kristin Wulff and Mary Covington); boys 4x1600 (Joseph Thompson, Kristoff Inocentes, Oliver Burt and Eric Leimkuhler); and boys 400 intermediate hurdles (Christopher Wojcik).
<b>The McLean High boys' lacrosse</b> team, under its first-year coach Jake Bullock, has been competitive throughout the spring season and has pulled out its share of victories thus far. Under their energetic new coach, the Highlanders have competed with a passionate style of play that has made them exciting to watch, in victory or in defeat. Coach Bullock's love for the game, and his sound leadership qualities have made him an idea coach for the McLean team.
So, the future looks bright for the Highlanders, who went 1-1 in Liberty District action last week. On April 13, McLean edged Jefferson, 8-7. The Highlanders, in the win, were led by senior team captains
Grayson Dahl, Brad Mason and Tyler Quinn. Freshman Brian Sanders scored three goals for McLean, while Nick Baker and Mason both tallied two. Dahl also found the net. In the net, goalie Quinn played an excellent game.
<b>Marshall High School recently introduced Bill Lapthorn</b> as its new head football coach. Lapthorn, a native of Cincinnati, played football at the College of Mount Saint Joseph. There, he earned a degree in health and physical education. Lapthorn coached football for five years at Cincinnati Winton Woods school, while also earning his masters degree in secondary education at Xavier University.
After completing his masters, he moved to Northern Virginia and accepted a position at South Lakes High School, where he taught health and physical education and served as the football team's offensive coordinator. In 2007, Lapthorn joined the Marshall High community as a varsity assistant coach and health and physical education teacher. He said his goal for the Statesmen football program will be to produce a team that the entire Marshall community can be proud of by building champions on the field and in the classroom.
<b>The Sixth Annual George C. Marshall High Golf Tournament</b>, which will benefit the school's football program, will take place on Sunday, May 17 at the 18-hole, par 71 championship Penderbrook Golf Club course. A shotgun start will get things underway at 1 p.m. The day of golf will feature contests in the following categories: hole-in one, closest to the pin, longest drive and putting. Also, the event will feature silent auctions and raffles, personalized carts and green fees, goodie bags, beverage carts, free round of golf coupons, registration snacks and a dinner immediately following the tournament. Cost for a single golfer is $150 and $500 for a foursome. Make checks payable to Marshall Football Boosters. Sponsors are wanted. For more information, contact Marshall football coach Bill Lapthorn at William.Lapthorn@fcps.edu, or call him at 513-349-5525.
<b>The McLean High girls' softball</b> team collected 13 hits on way to a convincing 9-3 win over Liberty District rival Woodson on April 16. Then, the following day, the Highlanders won again, defeating cross-down district foe Langley. McLean junior pitcher Lauren Sutherland, in the Langley game, kept the Saxons to just two hits. Both of those base hits came off the bat of Langley junior catcher Adrien Engle. Meanwhile, Langley junior pitcher Shannon Engle had a strong outing, allowing just four hits. McLean (9-3 overall, 5-1 district) was scheduled to play district games this week against Stone Bridge, Madison and Jefferson.
The McLean High girls' lacrosse team, behind a fine overall effort, edged visiting Jefferson, 9-8, in a Liberty District contest played on April 1. The Highlanders, with the win, improved to 3-2 overall and 2-0 in the district. McLean senior Hannah Zegler scored three goals to lead her team past the Colonials, while fellow seniors Maggie Streeten and Melissa Maloof both tallied two scores. Also finding the net were freshman Mackenzie May and senior Molly Welch, both with one goal. Highlander junior goalie Hannah Longwell finished with 15 saves, 10 coming in the second half. McLean led at halftime, 5-4.
<b>The Marshall High JV girls' lacrosse</b> team is off to a terrific start this spring. The Statesmen, with many girls playing the sport for the first time, have garnered early season wins over both Falls Church and Stone Bridge.
The Statesmen JVers are under second year coach Nicholle Depaz. A Marshall High graduate, Depaz played college lacrosse at both Old Dominion University and Virginia Tech. She is proud of her team's play thus far.
"For a majority of my team, this is their third week playing lacrosse," she said. "We still have a lot to learn. I am very proud of our efforts these past two weeks and look forward to how the rest of the season will play out once we have a couple more practices and games under our belts."
Marshall won its game over non-district opponent Falls Church, 14-1, than was victorious over Liberty District opponent Stone Bridge, 10-4.
<b>The streak continues for the Marshall High girls' tennis</b> team. On a gorgeous Friday afternoon, April 17, Marshall hosted Langley in a Liberty District re-match. Following a delay due to transportation issues, the match got underway an hour late with intense singles competition. The Marshall girls came away with a 7-2 win.
The Statesmen won five of the six singles matches to clinch the overall team victory even before doubles play got underway. Singles winners for Marshall were: Faby Chaillo (No. 1 singles), Ana Dominguez (No. 2), Amanda Crider (No. 4), Sarah Doan (No. 5) and Kelly Crider (No. 6). The Statesmen continued to play at a high caliber in doubles where its No. 1 team of Chaillo and Dominguez were victorious, as was the No. 2 team of Crider and Lauren Hopwood.
On April 13, Marshall began the second half of its district season with a 7-2 win over Madison. The Statesmen, playing without No. 1 player Chaillo, used a lot of heart to defeat a talented Madison team. Marshall's singles winners were: Dominguez (No. 2), Hopwood (No. 3), Crider (No. 4), Doan ( No. 5) and Kelly Crider (No. 6). In doubles action, Marshall garnered wins at No. 2 (Dominguez and Amanda Crider) and No. 3 (Kelly Crider and Astrid Adam).
<b>The Langley High girls' lacrosse</b> team defeated South Lakes, 19-2, in a Liberty District contest played on Thursday, April 16. The game was the first for the Saxons coming off of spring break week and kept them unbeaten on the season at 7-0. Langley maintained a commanding 13-0 lead over the Seahawks at halftime, allowing Saxon coach Richard DeSomma to incorporate some new plays in the second half and to put junior varsity goalie Tuscany Justice into the game. Overall, Langley played a strong game, utilizing good team work to create scoring chances. Stellar games for Langley came from: Maggie Kovacs (three goals, three assists); Elspeth McGarry (two goals, five assists); Erin Wiltse (one goal, one assist); Sarah Orlando (one assist, three draws); Annie Swanson (three goals); Jillian Canning (three goals); Lee Quinby (two goals); Torrie Zarella (two goals); Anna Helmer (two goals); and Katy Wingo (one goal). South Lakes' goals came from Tess DeAtley and Lara Duffy.
"The girls quickly got back to their usual style after coming back from their spring break with great passing and team work," said DeSomma, the Saxon coach. "It was the perfect type of game for our girls to work themselves back into the toughest part of the season. [We have] four very competitive games in the next 10 days against the top ranked teams in Virginia, which will be interesting since Langley is ranked fifth in the State."
<b>Langley High senior Brittany Fruin</b> will play college soccer for the U.S. Naval Academy. Fruin has been a four-year starter for the Saxons and has played for her club team, the 2007 State Cup champs FCV Netforce, since her under-9 season. She also played on the State ODP team for two years. Fruin will report for Induction Day at Navy on July 1.
<b>The following Northern Region Coaches</b> Poll for boys' and girls' lacrosse teams is presented by TripleEDGE Lacrosse. Boys' Top 10: 1. Chantilly (5-1), 2. Langley (8-0), 3. Woodson (6-2), 4. Robinson (4-2), 5. Madison (7-1), 6. Oakton (4-3), 7. Herndon (6-4), 8. West Springfield (6-3), 9. Annandale (4-1), 10. Westfield (3-4). Girls' Top 10: 1. Chantilly (10-0), 2. Robinson (5-2), 3. Woodson (3-2), 4. Langley (6-0), 5. Madison (7-1), 6. Westfield (4-2), 7. Stone Bridge (6-2), 8. Oakton (3-3), 9. Annandale (8-2), 10. South County (5-1).
<b>The following Northern Region baseball</b> teams are ranked in this week's Coaches Poll: 1. West Springfield; 2. Chantilly; 3. Lake Braddock; 4. Westfield; 5. Langley; 6. South County; 7. McLean; 8. Stone Bridge; 9. Madison; 10. Yorktown. Other teams receiving votes: Woodson, Oakton, Marshall and Robinson.