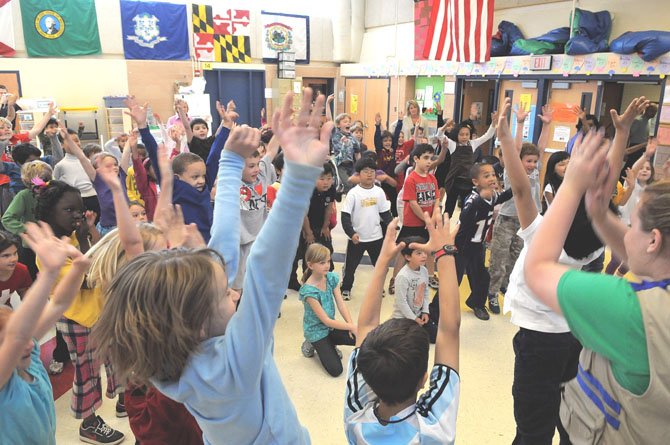 Arlington — Dominion Power Hosts Radio Disney
Photo Gallery
Dominion Power Hosts Radio Disney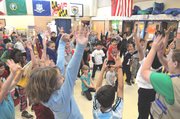 Click Photo for Flash
The Arlington Science Focus School second grade students participated in the Radio Disney high-energy Tree Trivia Assembly Thursday afternoon, April 12.
Ranger Spruce Sassafras (Andy Hunt) along with Junior Rangers, Clare and Whitney, engaged and quizzed the children about trees and their many benefits. The students arrived in the cafeteria and quickly mobilized to learn the steps of the "Platypus Walk."
The walk was followed by a game show as the children divided into two teams. Team one was the Blue Spruce led by Kate Bertrand and team two was the Redwood with Abby James in charge. "What does Arbor Day celebrate? A product used everyday from trees? What is the scientific name for trees that lose their leaves in the fall? What is the natural environment where a tree lives and grows?" were just a few of the questions in the four rounds before time was up.
Radio Disney is the media partner with Project Plant It!, a program developed by Dominion Virginia Power to teach children about the importance of trees in the environment.