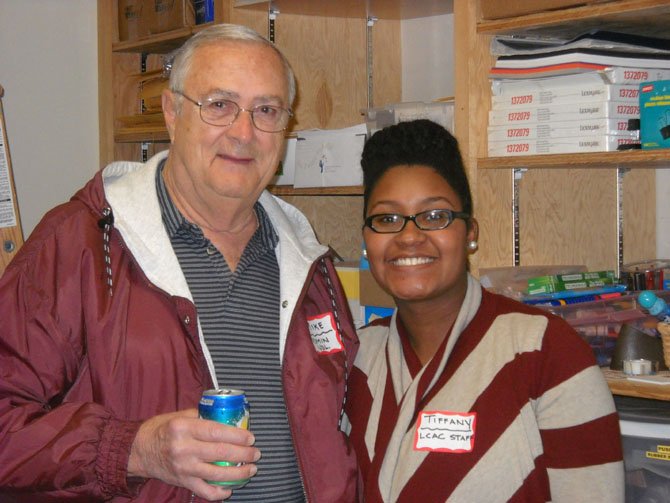 As part of National Volunteer Week (April 15 – 21), the Lorton Community Action Center (LCAC), a human services nonprofit providing emergency food and financial assistance along with self sufficiency programs to thousands of individuals in southeast Fairfax County, hosted a "Thank You Open House" for LCAC volunteers on Wednesday, April 18. The Mason Neck Lion's Club provided and grilled hamburgers and hot dogs and LCAC Board members and staff prepared side dishes and desserts for the gathering. In addition to saying "Thank You," the Open House also provided a way for volunteers to socialize with volunteers across all areas of LCAC.
In FY 2011 (July 1, 2010 – June 30, 2011), individuals and groups donated 11,195 hours of their time which represents a value of $234,937. There are a myriad of programmatic areas where people typically volunteer at LCAC, including the food program, thrift store, administrative, tutoring, special events, holiday food distribution, back-to-school, furniture pick-up and food collection. LCAC has over 500 active volunteers.
To find out more about LCAC and volunteer opportunities, visit their website at www.lortonaction.org or call 703-339-5161.