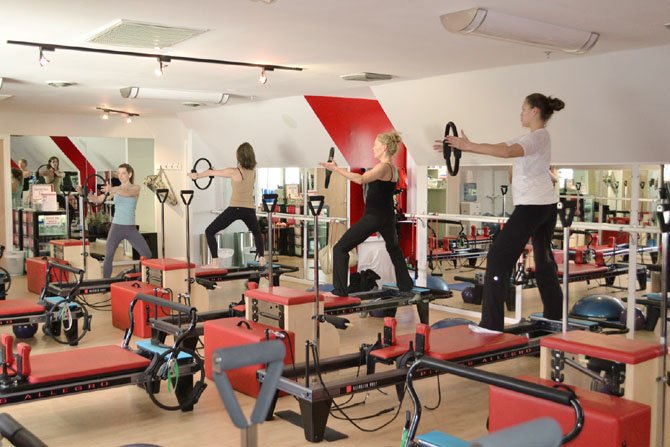 Muscular legs, toned abs and buffed biceps are hard to miss in London this week, but is it possible for the average sports fan to achieve a body like an Olympian? Local fitness experts say "maybe."
"It depends on your genetic make-up and how easily you build muscles," said Michelle Walters-Edwards, chair of Marymount University's Department of Health and Human Performance and an associate professor of exercise and health sciences at the Arlington campus. "It is possible for everybody to change physically and define they way they look, but that doesn't mean that we can all look like Michael Phelps."
Olympic-level fitness often requires resources that are not always available to the average fitness enthusiast. "Often people don't have the money to join a gym or take a yoga class," said Andrew Mead of the National Association for Sport and Physical Education (NASPE) in Reston. "Other people say they don't have the time."
According to experts, the first stop on the road to a lean, muscular body is deciding on a goal, whether it is to tone muscle, lose weight or increase endurance.
"To get muscle definition, you have to change what is on top of the muscle," said Walters-Edwards. "Having less fat around the muscles gives it a better definition. You have to change your body fat composition or reduce the body fat that you have in order to show good definition of the muscles. You want to look at your body fat composition, reduce fat and build lean muscles. That combination in the long-term is what is going to make muscles look more defined." Walters-Edwards recommended enlisting the help of a fitness professional to calculate one's body mass index (BMI).
Noshing on the right types of food can be more effective at achieving a lean physique than simply counting calories. "Stay away from highly-processed foods and starchy carbohydrates like white rice, white pasta, potatoes and white bread," said Walters-Edwards. "They can lead to large surges in the blood sugar when you've eaten them and that can make you hungry. Whole grains are great."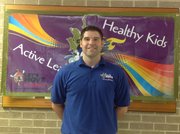 FOR THOSE WHO might not yet be in shape, experts said to start with small, attainable goals. "Make what ever you do fun and consistent," said Brenda Loube of the National Association of Health and Fitness and Corporate Fitness. "Just get moving."
Fitness plans must be consistent and include both aerobic exercise and strength training: "You have to work out at an intensity where you feel breathless, but you're not gasping for breath," said Walters-Edwards. "You have to be able to maintain that intensity for 30 minutes (ideally 60 as you build your endurance) for a minimum of three to five days a week."
Adding muscle through strength training can boost one's metabolism. "To add muscle, you want to lift three sets of eight to ten repetitions with a rest in between each set, for all big muscle groups in the body," said Walters-Edwards. "You have to work at an intensity that is hard enough to make your body change."
Experts agreed that it's important to become informed about resources that aid in reaching fitness goals. "People are in need of support in terms of gaining knowledge and access to fitness," said Mead. "There is support to help." Mead and other experts recommended seeking help from online health and fitness tools such as www.myfitnesspal.com, www.dailyfitnesscenter.com/ and http://www.aahperd.org/naspe/.