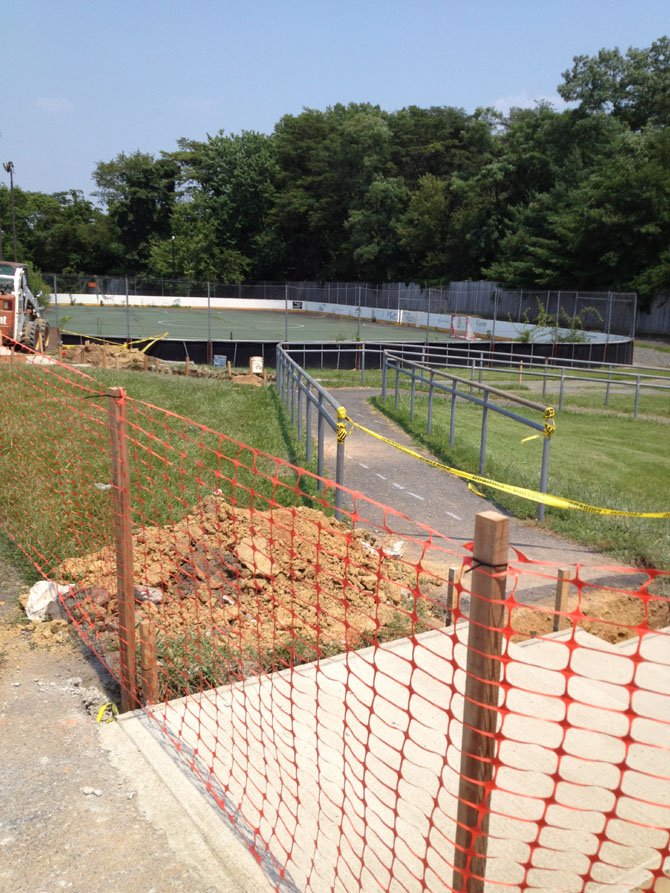 Potomac — Pam Yerg has been looking at the dormant roller hockey rink at the Potomac Community Center with vision.
"We believe it holds huge potential value as a multi-sport facility for use by people in our county with disabilities," she said.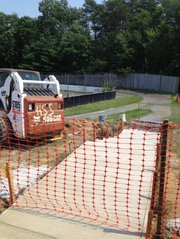 Last month, the county repaired the wheel chair ramp leading to the rink. Work is also being completed on the accessible parking spaces at the community center and sidewalk ramps.
That was serendipitous, said Gabriel I. Albornoz, director of the county's Department of Recreation. The county already had a project in place to ensure ADA compliance to its recreation areas throughout the county, he said.
But that project did eliminate one cost of renovating the rink, he said. Plans have moved forward on the adapting the rink, and this fall, the county plans to seek input from the neighborhood residents.
"We want to have consent with neighbors and the community and to see if there are thoughts, issues and concerns," Albornoz said.
The county hopes for the rink to be fully adapted and ready for use next spring.
"There is a tremendous need for this type of amenity," he said.
The dormant rink could provide a safe, flat surface for people with disabilities who use assistive devices such as crutches, walkers, wheelchairs or prosthetics. It could be used for soccer, kick ball, T-ball, bocce and various other sports.
Yerg coordinates the TOPSoccer adaptive program and is the area director of Special Olympics MD-Montgomery. Some of her players use crutches and walkers and "struggle through the ruts and grass and the mud" to be part of soccer activities and games.
The county is researching the surface to use for the rink to best accommodate athletes who use wheel chairs or crutches.
The rink could also benefit Wounded Warriors, an organization supporting disabled veterans in partnership with Walter Reed National Medical Center and Disabled Sports USA, as well as other programs in the county that serve those with disabilities.
The Wounded Warriors program has asked the county for an inventory of accessible recreation facilities across the county, Albornoz said. With Walter Reed relocating to Bethesda, wounded warriors will be treated there.
Last year, the county had issued a Request for Proposals to develop a public private partnership for soccer and other uses in the area behind the Community Center. That RFP included demolishing the rink.
That's when Yerg took a simple action. She sent a proposal of her idea and vision for the rink to the county last fall.
"I don't know if I would be talking about this if we were starting from scratch with the current fiscal situation," Yerg said. "When you have a facility already in place that is not being used, it just makes sense."