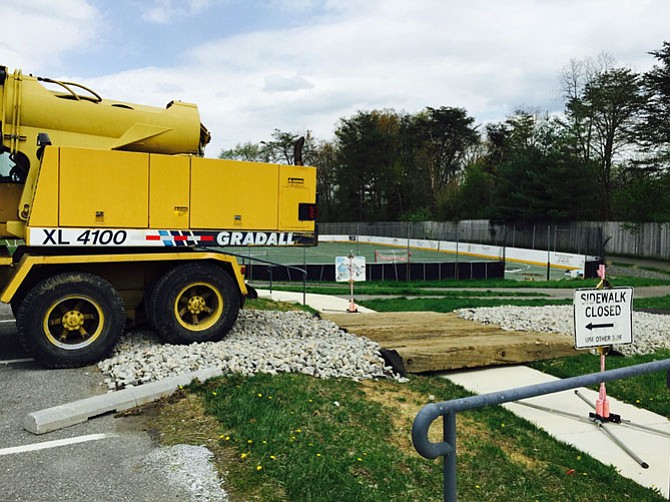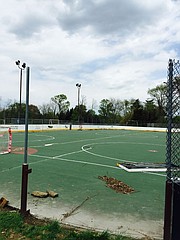 Pam Yerg, who works with children with disabilities in sports, began looking at the dormant roller hockey rink at the Potomac Community Center with vision in 2012. The long process of working with the county Department of Recreation and involving nearby neighbors started then.
"We believe it holds huge potential value as a multi-sport facility for use by people in our county with disabilities," she said then.
Yerg coordinates the TOPSoccer adaptive program and is the area director of Special Olympics MD-Montgomery. Some of her players use crutches and walkers and "struggle through the ruts and grass and the mud" to be part of soccer activities and games.
The rink could also benefit Wounded Warriors, an organization supporting disabled veterans in partnership with Walter Reed National Medical Center and Disabled Sports USA, as well as other programs in the county that serve those with disabilities.
"There is a tremendous need for this type of amenity," said Gabriel I. Albornoz, director of the county's Department of Recreation.
"That's what recreation is all about, providing opportunities for the entire community. I'm happy to be a part of it," said Pete Selikowitz, executive director of the Potomac Community Center.
In early 2014, Montgomery County Council approved $250,000 of General Obligation Bonds and community contributions to convert the dormant roller hockey rink at the Potomac Community Center into an adaptive sports court for athletes with disabilities.
"The increase is needed to meet the increased demands for therapeutic recreation services for persons with disabilities," according to County Executive Isiah Leggett. "I appreciate your prompt consideration of this action."