Rebecca Krasnegor, of Reston, is one of the 101 authors published in Thin Threads: Real Stories of Hadassah Life Changing Moments, released in the month of August in celebration of the 100th anniversary of Hadassah.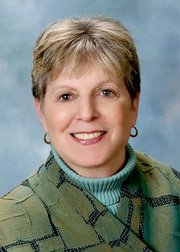 Since its founding in 1912, Hadassah has had more than a million members and supporters. The national women's Jewish organization has 330,000 members. In her story Krasnegor focuses on the ties she made to the area through Hadassah, including Hadassah's "Day on the Hill," an event where members from all over the country spend time on Capitol Hill and at the White House.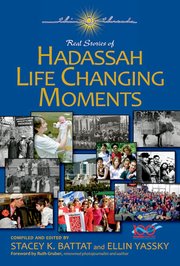 Krasnegor writes, "There was no surprise that I would be involved in Hadassah. It might just as well have been genetic. After all, I had grown up in a strong Zionist atmosphere with my mother, president of her Hadassah chapter, and my father, active in early American Zionist organizations. I counted pennies and nickels when Aunt Kate opened the JNF Blue Boxes and watched as she inscribed Jewish National Fund certificates with her beautiful handwriting for the many donors. I sat quietly as my mother conducted chapter meetings in our living room. I attended a Zionist camp where visiting day was a fundraiser for Youth Aliyah. I was active in Young Judaea, and had experienced Israel with the Machon Katit-Summer Institute. "I was primed to be active in Hadassah.
"I was a founding member of our Ben Gurion Group of the Northern Virginia Chapter and held many portfolios. Later, when we formed the Potomac Chapter, I was there in many
capacities. It was not until I attended an event with Hadassah, A Day on the Hill, that I experienced a different side of Hadassah. I had earned a master's degree in political sociology, but this was the event that merged my interests and background. It afforded me the opportunity to make Hadassah's positions, such as stem cell research and the
genetic non-discrimination legislation, relevant to my representatives.
"One such meeting with Hadassah Leadership Academy women and Senator Kennedy's health assistant lasted for over an hour, with the women voicing personal stories relating to genetic testing and how it would affect their lives. Within a month, the legislation on Genetic Non-Discrimination was passed by Congress. These Hadassah women had a direct impact on our legislative process.
"What pride I experienced when former Senator Elizabeth Dole noticed my red folder and expressed her admiration for our organization. Volunteering at the Washington Action Office gave me the opportunity to teach our women how to advocate. It was gratifying to lead groups of women to experience the same feelings of empowerment in Hadassah's name.
"Hadassah and advocacy filled my life and gave me confidence leading to greater expressions of leadership."