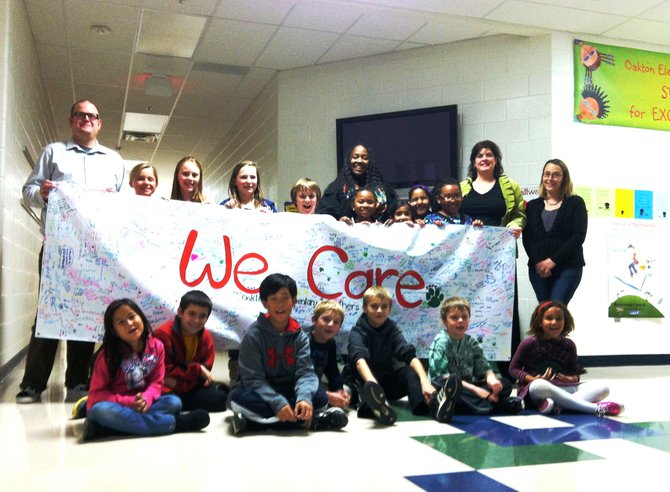 Money was flying everywhere the day before Thanksgiving break, as Oakton Elementary School students pulled spare change and dollar bills from their pockets, hats, lunch bags, purses and—in some cases—shoes.
"We were surprised by all the donations," said Alysia Dempsey, the school's PTA president, who launched a campaign to help schools in Staten Island devastated by Hurricane Sandy.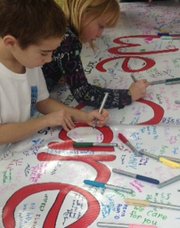 After all the money was counted, students and staff raised nearly $1,400 with donations of quarters, dollars and more.
"It was truly inspirational to see our Oakton family come together for such a great cause. The kids learned that they can make a difference," Dempsey said.
Hurricane Sandy destroyed dozens of schools in New York last month, displacing thousands of students into makeshift classrooms in school gyms, libraries and cafeterias.
After learning about the storm-battered neighborhoods and schools, OES students made a commitment to help P.S. 52 in Staten Island New York. More than 500 students were displaced as a result of the Hurricane, and were forced to move temporarily to another school on Staten Island.
"[Our efforts] began with a few inspiring words from 800 students and staff on a 10-foot banner. The 'We Care' campaign inspired our entire school to care about our fellow students and teachers in New York," Dempsey said.
Dempsey said the PTA hopes to grow "We Care" and have goodwill campaigns each year.
"We envision our students as active participants and partners - creating ideas, planning, volunteering, using their talents to learn the act of giving," she said.