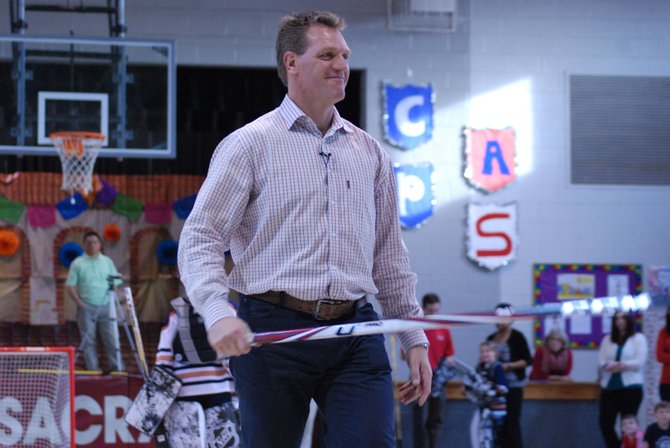 Alexandria — Prior to becoming a Washington record holder in points and assists by a defenseman, Washington Capitals assistant coach Calle Johansson learned the basics of hockey playing the game in a parking lot with his father.
Responding to questions from a group of 160 third- through -eighth grade Blessed Sacrament School students, the anecdote was among stories Johansson shared during a recent Capitals Hockey School assembly.
While Johansson told the Alexandria, Va., students he began playing hockey at six years old, he encouraged students of any age to pick up the game.
During the assembly the Goteberg, Sweden, native drew on his experiences playing in 1,109 NHL games to instruct students on stickhandling, passing and shooting prior to joining them in a scrimmage.
The Blessed Sacrament visit marked the seventh Capitals Hockey School assembly of the 2012-13 school year, with 2012-13 marking the sixth consecutive year the Capitals have conducted the program.
Following each clinic the Capitals donate a set of street hockey equipment to the school. Last year more than $13,000 worth of street hockey equipment was donated to 20 local schools through the team's Hockey School program and playoff pep rally contest.