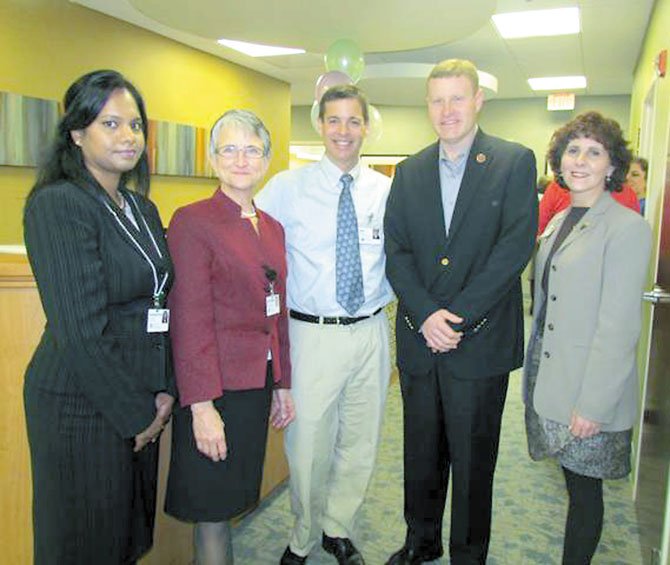 On Friday, Jan. 27, Greenspring Medical Center hosted an open house for residents and guests to preview the redesign of the center.

The Medical Center has been open since the community opened in 1998, but it was redesigned in 2011 providing a more modern look and better accessibility options for the community's senior population, according to Jessica McKay, a spokesperson for Greenspring.

Supervisor Jeff McKay (D-Lee) attended the event along with the Director of the Medical Center, Dr. Jan Gable, and the Chief Medical Officer for the Erickson Living Company, Dr. Matt Narrett.
Approximately 93 percent of the nearly 2000 Greenspring residents utilize the on-campus Center, which exclusively uses electronic medical records to manage patient care. The renovation and redesign of the Center now includes updated exam rooms, new workstations, lower counters, more accessible hallways and doorways, as well as modernized interior decorations.

The Medical Center at Greenspring, which started with only one physician, now includes six physicians, three nurse practitioners, one mental health specialist, and one podiatrist. Additionally, nearly a dozen outside specialists routinely visit community for appointments including those in the fields of audiology, dentistry, urology, orthopedics, neurology, cardiology, and dermatology, among others.
Greenspring, one of 16 Erickson Living full-service retirement communities, is situated on a scenic 108-acre campus in Springfield, Virginia.