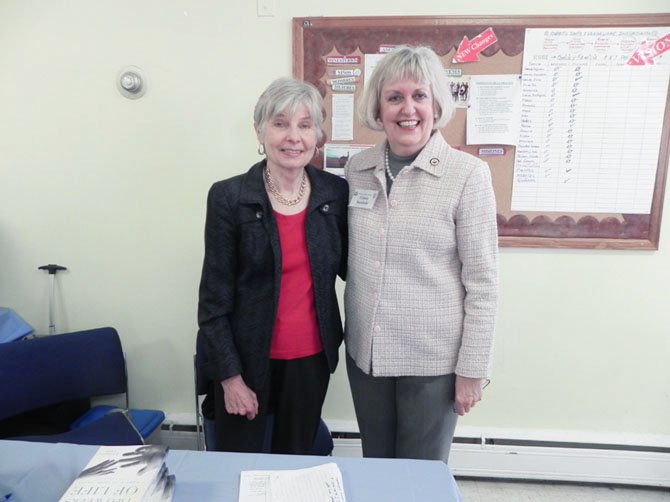 On Tuesday, Feb. 7, political reporter, commentator and author Eleanor Clift spoke at length about her life and career to the monthly meeting of the Woman's Club of McLean. She gave a chronological account, from her working-class background in Brooklyn, N. Y. to her successful career as a correspondent, columnist, television talk show panelist, and author. Important career milestones included her internship at Newsweek magazine, the opportunity to cover the Carter presidential campaign and the Reagan White House, and being invited as a panelist on nationally syndicated talk shows such as the "MacNeil/Lehrer News Hour," "Washington Week in Review" and "The McLaughlin Group," on which she still appears. Currently, Clift is also a contributing editor for Newsweek, writes a column for the Newsweek and MSNBC websites and contributes to the Fox News Channel.
Clift noted that her career reflects the changing roles of women in U.S. society over the last several decades, for example, their ability to enter all the professions. It also parallels the changing formats of the news media as news magazines declined and electronic media gained prominence.

Concluding her talk, Clift spoke of her special interest in promoting hospice care, with which she had had personal experience during her husband's terminal illness several years ago. Her 2008 book, "Two Weeks of Life," which deals with hospice care and related issues, was made available for purchase and signing after her presentation. She has also written or co-written four other books about political issues and women in politics.
Clift's presentation was acknowledged enthusiastically by the women's group and the attending public, especially as she had graciously agreed on short notice to substitute for former White House correspondent Helen Thomas, who was recovering from an illness.