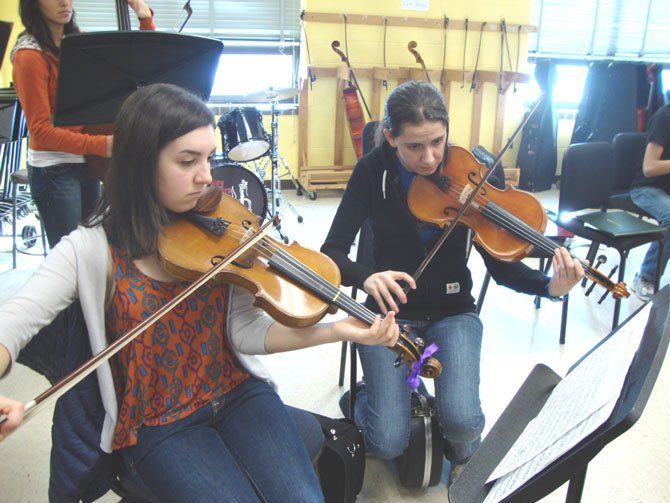 The Langley and Cooper orchestra programs will combine for their annual Pyramid Concert on Tuesday, Feb 28 at 7 p.m. at the Langley High School Auditorium. The concert is free, and public is invited.
The orchestras will perform selections that they will take into competition at the District 12 Orchestra Assessment. Violinist Kimiya Haghighi and cellist Constance Chiu will be featured in Astor Piazzolla's "The Four Seasons." Michelle Park will be the organ soloist in Albinoni's "Adagio."
The concert will be conducted by Dr. Scott McCormick and Bo Min Son.
The District 12 Orchestra Assessment for high schools will take place at Chantilly HS on March 2-3. The assessment for middle school orchestras will be at Washington-Lee High School, on March 9-10.