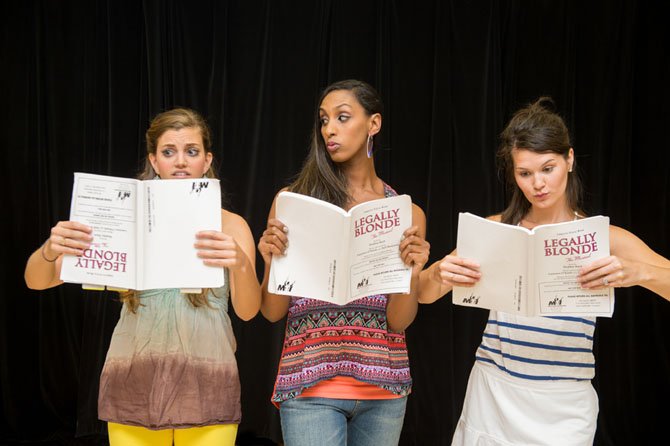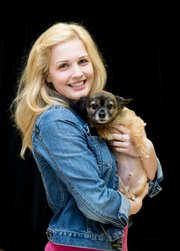 "Such a sassy show, with so much fun" is Kate Merryman's description of the McLean Community Players' production of "Legally Blonde, The Musical." "It is just totally upbeat, an inspiration to see."
The storyline of "Legally Blonde, The Musical" is about a California sorority girl, Elle Woods, who doesn't like to take "no" for an answer. When her boyfriend leaves her for someone supposedly smarter she still doesn't give up. She studies hard and heads to Harvard Law to win back her ex. Elle rapidly adapts, takes the legal world by storm learning her true value along the way.
This 2007 multi-Tony Award nominated show has book by Heather Hach, music and lyrics by Laurence O'Keefe and Nell Benjamin. The musical is based upon the movie "Legally Blonde."
For veteran director Michael Replogle, the production is "a musical that is so buoyant and uplifting. It is full of youthful energy with music that utterly grabs you." Replogle has directed over 70 professional and community theater productions over his career.
"There are so many layers to this musical; what appears at first to be a fluffy story is far from it," said Replogle. "This is also a show with a great deal of dancing and movement. The cast is flying about as they dance, with pounding strong numbers. The choreography is very physical, visceral work with leaping and even jumping rope."
"What I like about the show is how it pokes fun at itself with tongue-in-cheek. It just does not take itself too seriously, even with its heartening message," said Replogle.
With the creative talents of Music Director Walter (Bobby) McCoy and Co-Choreographers Chris Dore and Kathleen McCormack the large cast will sing and dance through an energetic score of about two dozen songs backed by a 12 member band. The band includes keyboards, horns, reeds and violin.
In the lead role of Elle, Kate Merryman, gets "to play an iconic role, a role in which the character grows before the audience. She may be naive at the beginning, but she is not stupid! She just hasn't had the experiences outside of her small world. But then she becomes more aware. Through an 'aha' moment thinking of what she really wants, Elle begins to learns that she has much to offer the world."
"We want the audience to feel so good and have a delightful time," said a co-producer Lynne Lawhead.