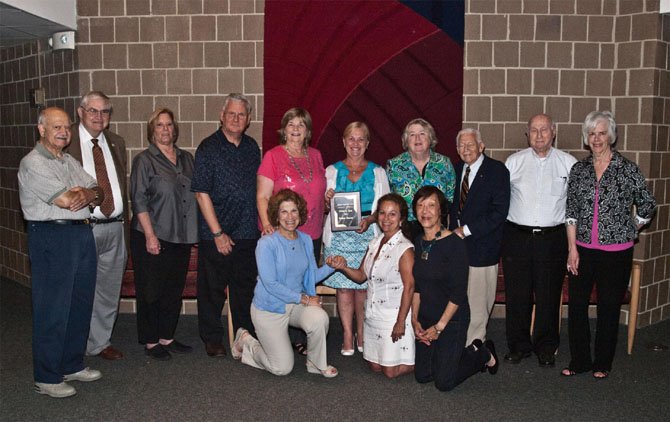 The Friends of the McLean Community Center organization named McLean attorney Pamela B. Danner the recipient of its 2012 "Friend in Deed" award. Danner is the 19th person to receive this recognition "with gratitude for outstanding leadership and support of the McLean Community Center." She received a plaque at the Friends' June meeting, which was held on Monday, June 11, at the Center. In addition, a plaque with her name will be added to the "Friend in Deed" wall in the Center's main lobby, located at 1234 Ingleside Avenue.
Danner was elected to the McLean Community Center Governing Board in 1986, where she served until 1992 and was elected its Treasurer. She served on the Board of Directors of the Friends of the McLean Community Center organization from 2002 to 2006 and has served as its pro bono legal counsel and registered agent since that time.
Danner is a principal of her law firm, Danner & Associates. Her practice is concentrated in full service business and nonprofit association representation, and estate planning. In 2011, she was the Democratic candidate for the Virginia House of Delegates, 34th District, which runs from McLean, and includes parts of Vienna along the Toll Road, all of Great Falls, and Sterling and Potomac Falls in Loudoun County.