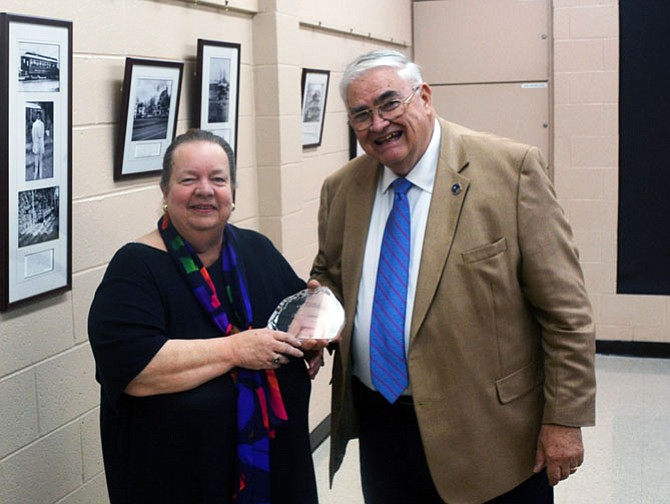 The Friends of the McLean Community Center (FMCC) organization has named Mary Anne Hampton the recipient of its 2015 "Friend in Deed" award. Hampton is the 23rd person to receive this recognition "with gratitude for outstanding leadership and support of the McLean Community Center." Hampton was honored at the Friends annual meeting on Monday, June 8, and her name will be added to the "Friend in Deed" plaque located in the Center's main lobby, which lists all award recipients.
One of two original staff members hired when the McLean Community Center opened in 1975, Hampton served in various positions during her 33-year tenure. Since her retirement, she has volunteered for numerous Center activities and became a member of the Friends Board in 2013. Since that time, she has worked to promote Friends by, among other things, helping to develop the Friends website and assisting with the update of their membership brochure. Hampton also headed the committee which organized the Friends 50th Anniversary Reception in 2014 and the "Meet the Candidates" Reception for the 2015 MCC Governing Board elections.
According to Friends President Glenn Yarborough, "Mary Anne is the 'go to' Board member of the Friends of the McLean Community Center. When there is a project or a problem, Mary Anne gets it solved and done. Her thoughtful advice and reliability means so much to those on the Friends Board. No one is better, and she is most deserving of this award."
More information concerning Friends may be found at www.friendsmcc.com.