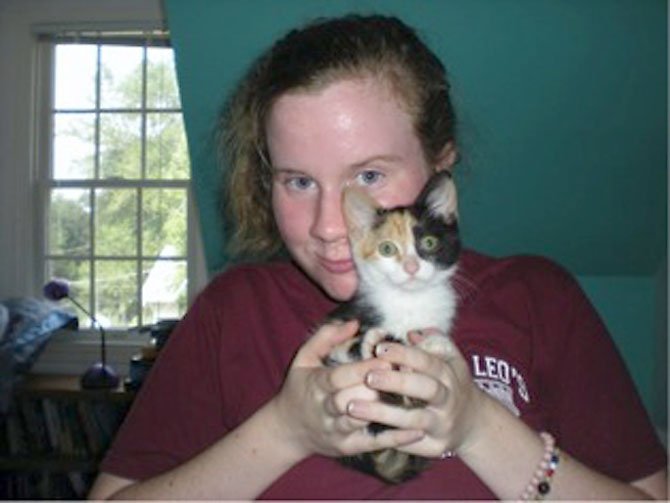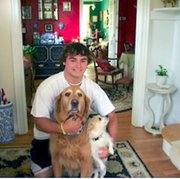 The Ardingers, a Fairfax family of four, have had a Golden Retriever since their two children, Mitchell and Mackenzie, were young. Yet when their mother, Melinda, fell in love with the small Chihuahua, the household expanded to include a dog that was smaller than some of their past cats. Though Sophie, age 5, may be much smaller than her older brother Montana (age 6), she has the energy to match. While Montana waited patiently for his picture to be taken, Sophie squirmed, forcing Mitchell, a recent Fairfax High School graduate to jump in and hold her still as their posed in their Fairfax home.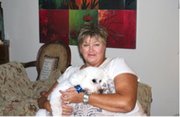 *Wilson Armstrong, a 7-year-old Bichon Frise of Fairfax, is a popular man around town. Due to his twice daily walks with his devoted owner, Morrow, and his happy go lucky attitude, Wilson makes friends with every person he encounters on the street. He loves play dates with the other dogs on the street, going to the groomer, and wearing scarves.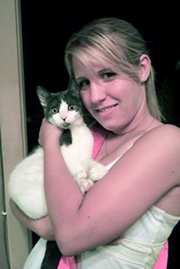 *At the end of her junior year of high school, Becky Conway adopted a small, feral kitten whom she named Laser. Now a third year at the University of Virginia, Becky dotes on her rescued best friend. "Not only is she my best friend, but she keeps me safe," Becky said. "I'm terrified of spider and crickets, and Laser is an expert at hunting them." Laser enjoys hunting bugs, playing hide and seek, and eating people's shoes.
*Bucky is a 9-year-old gray cat who lives with his owner Michelle Fitz, in Fairfax City. Bucky was rescued out of an old barn when he was just a kitten and was raised along with Michelle's two family dogs. As a result, Bucky dislikes all other felines and prefers the company of dogs instead. Bucky has a feline heart condition that causes him to see a cardiologist twice a year, but that doesn't slow him down. He loves to play with his canine friends and to sit in boxes.