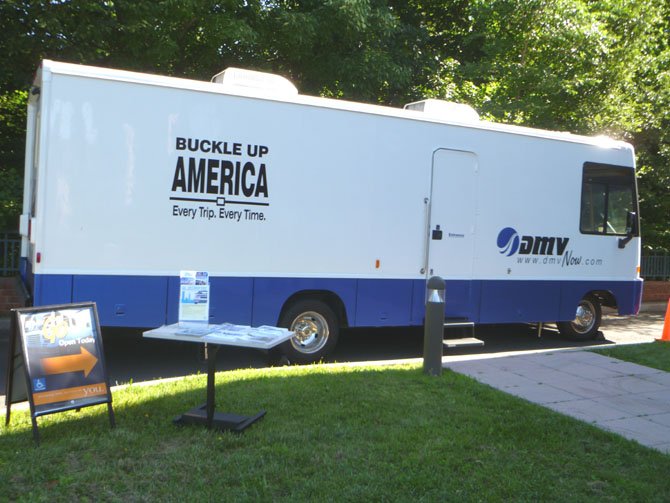 Alexandria — The DMV partnered with the City of Alexandria to introduce its mobile offices, DMV 2 Go, at Charles E. Beatley Jr. Library on Friday, June 15.
The DMV 2 Go mobile offices are recreational vehicles outfitted to provide all the services a regular DMV location would.
Mahnoor Zahid, who has worked in one of the mobile offices for about 8 months, said that one of the biggest advantages of the mobile offices is that there's no line and no wait.
"And the best thing is, I mean, the gas prices are so high, so we bring the DMV to you instead of you coming to the DMV," she said.
The visit to Beatley Library was intended to measure the demand for the mobile offices in Alexandria. The city hopes to determine locations for expansion within the next couple of weeks.
"The DMV and the City of Alexandria understand that people who work might have a hard time getting to a DMV location during the day," said Nathan Carrick, a public information specialist for the City, "so this location comes to where they are."
The mobile offices are also environmentally friendly in that they run on a generator with their engines off while parked.
There are five mobile offices in the state of Virginia, and their hours of operation are Monday-Friday from 8 a.m. to 4 p.m.
The mobile offices visit businesses, university and college campuses, assisted living facilities and retirement communities, military bases, and government centers as long as there is space reserved for the 32-foot RV and room for customer parking.
To schedule a visit, email DMV2GORichmond@dmv.virginia.gov.