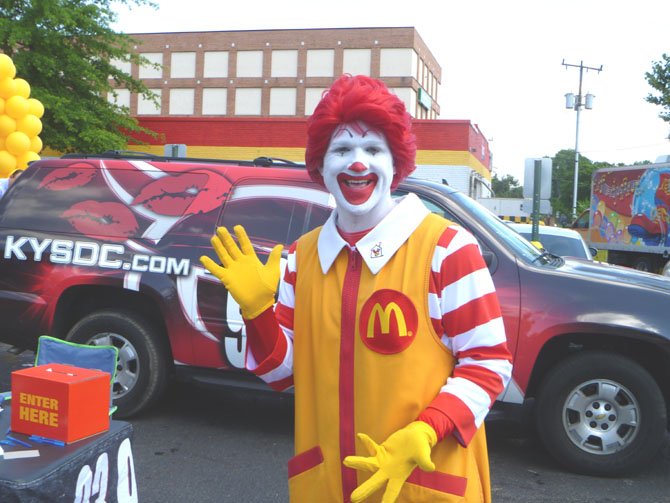 The McDonald's at 1000 North Henry Street had a grand reopening Friday, June 15 to celebrate its redesign.
The event featured appearances by Ronald McDonald and a DJ from 93.9 WKYS from 10 a.m. to noon, and one from 95.5 WPGC from 1 p.m. to 3 p.m. City Council member Frank Fannon also attended.
There were also giveaway opportunities for two iPads and a bike, and the first 25 people in line received a coupon for a free large sandwich for a year.
Franchisee Carlos Mateos cited change in several places in the neighborhood as the impetus for the redesign. "The building that was here has been here for over 20 years," he said, "So, I think, you know, it was about time it needed a new look."
The redesign includes a double-lane drive-thru, and new lighting and seating, including booths chairs, community tables where people can sit together.
The community tables will also be used for McTeacher's nights, where McDonald's partners up with local schools for fundraising projects.
"It's just a night to appreciate all the teachers, the students, where the teachers and students can mingle outside of school," said Jillian Mateos, daughter of Carlos Mateos, "and the students can really show their appreciation for their teachers."