Potomac — Former Potomac resident Corey Jean has been cast to star in the new television series, "The Hollywood Dream."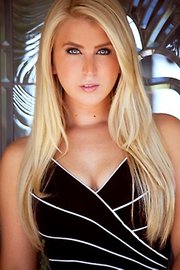 The show is about what it's like to go to Hollywood and start a career as an actress. Jean will be playing the role of Jessica, a girl from Iowa who decides to move to Hollywood to pursue her dreams of becoming an actress after catching her fiancé cheating on her.
Jean, who lived in Potomac for 10 years, developed her own passion for acting after attending plays at Glen Echo Park. A favorite Potomac memory of hers was going to shows in the park with her mom on weekends and visiting the horse stable.
Jean received training at the Bethesda Academy of Performing Arts and moved out to Los Angeles in August to pursue an acting career. Jean said she is very excited about the show and hopes that it will launch her career.