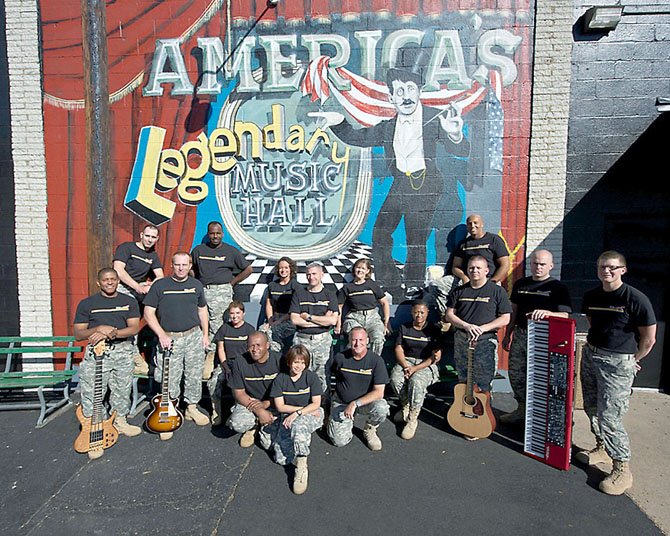 From jazz to big band, classic to blue bluegrass, and some vintage rock 'n roll, Lee District Nights is the place for music lovers of all stripes.
"Bring a picnic dinner and a blanket and sit back and enjoy the show," said Supervisor Jeff McKay (D-Lee.) "This is the place to enjoy a musical evening with family and friends."
McKay said volunteers are welcome to help with all aspects of the concert series. If you are interested in helping out, contact his office at 703-971-6262.
The series of free public concerts is held on Wednesday evenings from 7:30 to 8:30 p.m. at Lee District Park Amphitheater, 6601 Telegraph Road, Franconia. All concerts are held outdoors and attendees are encouraged to bring a picnic, blankets and lawn chairs. In case of inclement weather, call the concert hotline at 703-324- SHOW after 6 p.m. for performance cancellation updates.
Lee District Nights is made possible through the Lee District Supervisor, Friends of Lee District Park and the support of local businesses, including Cox Communications, Springfield Mall and Springfield Toyota.
Summer performances include:
*July 11 – The NOVA Annandale Symphony Orchestra (pop)
*July 18 – Ryan Montbleau Band (R&B/pop)
*July 25 – The United States Army Band "Downrange" (Rock)
*August 1 – Larry Sparks and the Lonesome Ramblers (Bluegrass)
*August 8 –The Nighthawks (Blues)
*August 15 – The Unites States Navy Band "Commodores" (Jazz)
*August 22 – David Gerald Band (Blues/R&B)
*August 29 – Sock Monkeys (Rock)