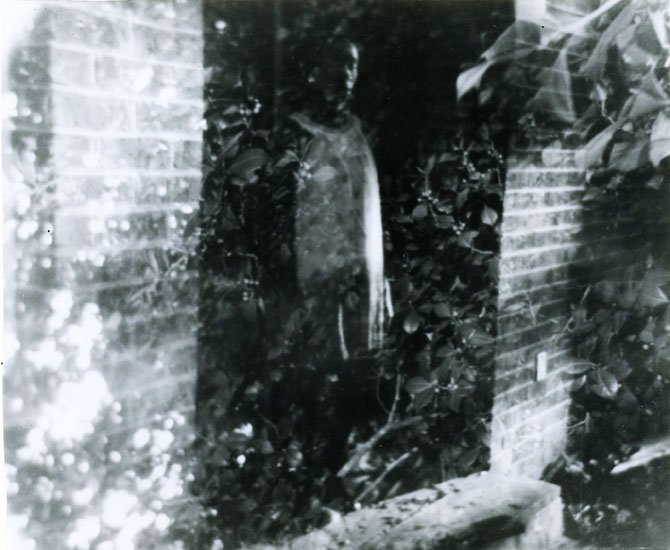 Two students of the Madeira School, Junior Erin Cox and Senior Kate Woloshin, recently received regional Scholastic Awards for their photography.
Sponsored by the Alliance for Young Artists and Writers, the Scholastic Art and Writing Awards is an annual competition dating back to 1923, which offers students in grades 7-12 an "important opportunity" to be "recognized for their creative talents…earn scholarships, and have their works exhibited or published"(artandwriting.org). As recipients of Regional Scholastic Awards, Woloshin and Cox join the ranks of notable past winners, who include well-known artists and writers such as Truman Capote, Andy Warhol, and Sylvia Plath, among others.
After being submitted to the Alliance, Cox and Woloshin's photographs were reviewed by a Regional Affiliate panel of "luminaries in the visual and literary arts", who compared their work to that of 200,000 other students on the basis of "originality, technical skill, and the emergence of a personal voice or vision."
Woloshin received an honorable mention for her photograph "Voice", which she says was part of a collection that involved "put[ting] text onto everyday items to serve as a label, a somewhat reverse illustration. Choosing just one photo" from the collection "was difficult because I've become so attached to all my pieces," she said.
Cox, who said "it was my first time entering into a photography contest and I was just excited to have the chance to enter," was awarded a Golden Key, the highest level of achievement at a regional level. Cox explained how she created both "light and shadow" and "portray[ed] a lost feeling" in her picture, titled "Lost and Found #1", through the use of a "Holga camera, which is a toy camera that lets in little amounts of light, and exposes some of the film to tweak your photo a little".
As winners at the regional level, both Erin and Kate will be "celebrated at local ceremonies and have their work showcased in exhibitions, publications, and at public readings," and as a Golden Key Recipient, Erin Cox's photograph was forwarded to the National Scholastic Art and Writing Awards. If Cox is named a National Medalist she will also have the opportunity to be celebrated at a Carnegie Hall ceremony and have her photograph "showcased in reputable galleries in New York City."
Woloshin, who will be attending American University next year, said she "plan[s] to visit the dark room" frequently, because "majoring in Graphic Design and Marketing, photography will definitely come in handy".
National Medalists will be named on March 15.