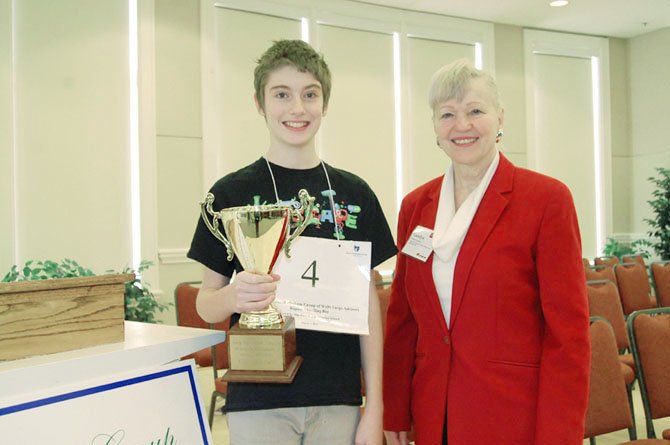 For the fourth year in a row, The Fourth Presbyterian School hosted the Scripps Regional Spelling Bee for Montgomery County on Saturday, March 3. The bee is sponsored by The Meakem Group of Wells Fargo and was held at Fourth Presbyterian Church in Bethesda.
Thirty-eight Montgomery County public and private schools were represented this year. Eighth grade student Reid FitzHugh from Julius West Middle School prevailed in the end, clinching the championship by spelling "sabermetrics" correctly. Alex Brassel, an eighth grader from Herbert Hoover Middle School, was the runner-up. FitzHugh will now go on to compete in the 85th Scripps National Spelling Bee in Washington, D.C. in June, along with hundreds of other elementary and middle school students from across the United States.
The winner of the National Bee receives a $30,000 cash prize and an engraved loving cup trophy from Scripps, a $2,500 savings bond, a reference library from Merriam-Webster, $3,800 in reference works from Encyclopædia Britannica, and a $5,000 cash prize from the Sigma Phi Epsilon Educational Foundation.