As president & CEO of the Alexandria Convention & Visitors Association, it is my pleasure to lead a team that is dedicated to our mission of increasing visitor spending in Alexandria. The city welcomes 3.3 million visitors annually, generating more than $22 million in City tax revenue to help provide the services that our community needs.
We recently announced that visitor spending in Alexandria has jumped 17 percent during a five-year period of national recession — dramatically outpacing regional neighbors as spending increased an average of seven percent in Virginia.
Five years ago, a new advertising campaign was developed after extensive research to identify a brand that would pass three important tests: 1) authentically represent Alexandria, 2) motivate travel, and 3) distinguish Alexandria from its competitors. The research included 1,400 surveys by leisure and business travelers, and nearly 400 city residents completed the survey.
The research concluded that we could best attract visitors to Alexandria by focusing on historical ambience, 18th and 19th century architecture, charm, great restaurants, and interesting shops. Our brand focus became "historical ambience and contemporary flair."
The ACVA developed new advertising for the city with the theme, "Shop, Dine and Celebrate on America's Historic Main Streets." The advertising is anchored with a beautiful logo incorporating a feather quill into an 18th-century-style script.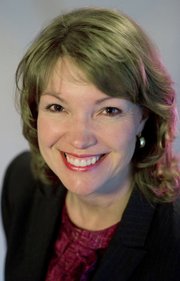 Ads were developed to highlight these key attributes and motivate potential visitors. Headlines used in the ads include "The Artful Getaway: More of what you love for less" for the fall, "Wonder-Land is closer than you think" for the holidays, and "Charm-Ville is closer and more affordable than you think" for the spring. Magazine advertising appears in northeast regional editions of Cooking Light, Real Simple, Town & Country, Travel + Leisure, Elle Décor, Southern Living, Preservation Magazine, American Heritage and AAA World. In 2011, advertising drove 800,000 visits to the City's tourism website, VisitAlexandriaVA.com, an increase of 100 percent over 2008. The website is expected to reach 1 million visits in 2012.
In 2010, a third party research company measured the return on investment to the City for our full page magazine advertising. Within six months, the advertising generated $4 of City tax revenue for every $1 invested.
With $657 million in annual visitor spending generating $22.4 million in City taxes as it supports 6,000 local jobs, effective tourism marketing is an investment in the quality of life for Alexandria's citizens.
By Stephanie Pace Brown
Alexandria Convention & Visitors Association