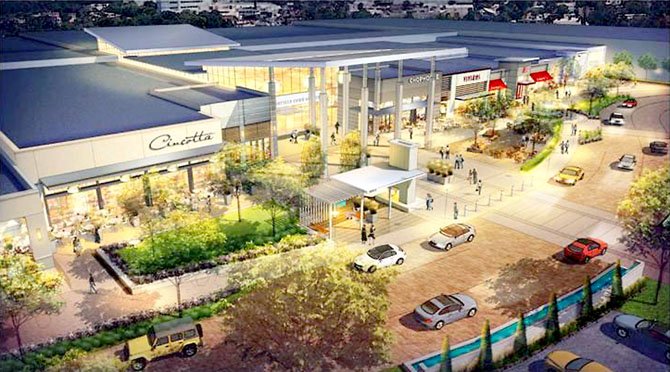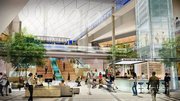 "What about Springfield Mall?"
That's the question Supervisor Jeff McKay(D-Lee) said he hears the most from constituents since mega-developer Vornado purchased what it called the "1.4 million-square-foot fixer-upper" in 2006 for $171.5 million.
McKay may finally have an answer.
According to the Lee District supervisor, who has worked closely with the developer and county officials to move the ball forward on the project, all of the mall's interior tenants were given 90-days notice to vacate in March so the first phase of the renovation can begin July 1.
He said Vornado will leave anchor tenants Macy's, Target and JCPenney open as the New York-based company guts and renovates the cavernous interior space, launching the first stage of plans to transform the 1973 suburban mall into Springfield Town Center.


THE FIRST PHASE, which is expected to take two years, includes construction of one central entrance instead of multiple entrances, and the addition of a state-of-the-art movie theater and food court.
"No one will be happier to see this move forward. We will pop open the champagne for this," McKay said.
Later phases of the renovation – expected to take about 10 to 15 years - will complete the town center look, with a mix of upscale retail and commercial development, a 225-room hotel, pedestrian plazas, recreational facilities, 2,000 residential units and transportation improvements.
Calling the project "the most important redevelopment project in Springfield," McKay has been instrumental in paving the way to ensure Vornado moves through Fairfax County's final permitting process as quickly as possible.
"The great recession did its part to slow things down, but the County has expedited every element of the Mall project; it's been the private sector that has not acted," McKay said. "Finally, it looks like our waiting is over and construction is about to begin."
David Gahart, a longtime Springfield resident, said he remembers the mall during its heyday, when Princess Diana visited in 1985. "I still shop here, mostly at stores like Macy's, but this mall has needed a facelift for a very long time."
"It's an eyesore now," said Burke resident Pam Dean. "We go to every other mall but Springfield because it's depressing."
McKay said he's confident Vornado will begin the transformation of the 80-acre mall in earnest this summer, but admits the project has lurched forward in fits and starts.
In 2009, the Board of Supervisors approved rezoning of the property to permit Vornado's ambitious development plans.
After initial approval, any sign of redevelopment came to a halt. No construction equipment materialized; Vornado's public relations department stopped returning calls; and shoppers saw the mall continue its slow decline.
In 2010, Vornado defaulted on its mortgage of $171.5 million, and then refinanced the mall for $115 million, a strategic way to alleviate debt.
"I know it's been frustrating. People want to see something happening there, and they've been disappointed in the past," McKay said.


BREAKING GROUND on the project is something everyone has been waiting to see, said Nancy-jo Manney, Executive Director, Greater Springfield Chamber of Commerce. "Please, please let this be the #1 story of the year," Manney said in her 2012 wish list.
She noted that the mall has what developers crave: location and the right demographics. Located in central Springfield, the mall sits near the Mixing Bowl, a Metro station and is surrounded by numerous well-established neighborhoods.
McKay said the demographics of central Springfield support the kind of urban redevelopment that attracts upscale shoppers. Fairfax County records show the population within a three-mile radius of the mall have an average annual household income of $115,000.
"If you had no retail experience and a blindfold on, you could make Springfield Mall a success," McKay said last year.
McKay said he's already pulled together a County team to ensure that Vornado moves through the County's final permitting process as quickly as possible.
"I'm looking forward to two Christmases from now when my children will be sitting on Santa's lap—at a revitalized Springfield Mall," McKay said.