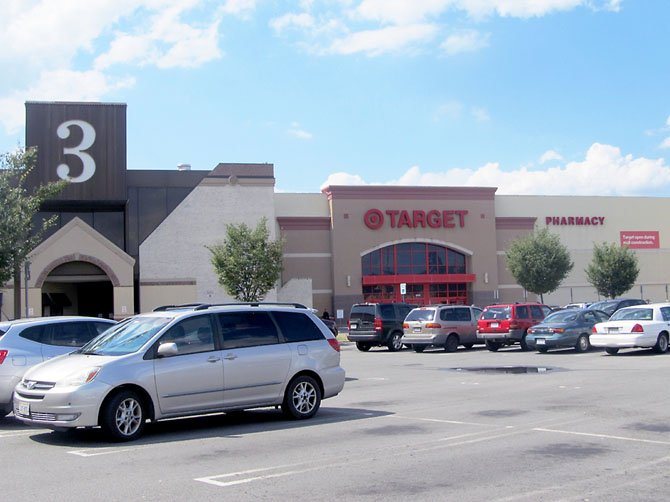 The joke among Springfield "insiders" is that if Vornado's developers wait long enough, they won't have to spend money demolishing Springfield Mall, because it will fall apart of its own volition.
Supplanted by shiny new centers, like Tysons Galleria and Fairfax Corner, the 1.4 million-square-foot mall—an icon of 1970s-era architecture—has been on the decline since its heyday in the 1980s when it was important enough to merit a visit from Prince Charles and Princess Diana.
Since then, shoppers were more likely to encounter gang members than British royalty. Locals have called it "depressing, decaying, dying," and quips about the mall are frequently posted on Yelp, the online review guide based on opinions of locals in the know.
"This mall gets two stars for Dairy Queen. Negative two stars for only having 20 stores out of 200 storefronts. Extra one star for being the best location for some sort of zombie movie," wrote Graham C. of Fairfax in May.
"It could be a museum, because it's this unique piece of Americana," said shopper Joanne Whitely of Springfield. "But we'd rather have the new mall we've been hearing about forever."
She may finally get her wish.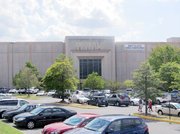 SIGNS ARE CURRENTLY POSTED all around the mall indicating that Phase One of the $200 million transformation has launched. The first phase, which is expected to take two years, includes construction of one central entrance instead of multiple entrances, and the addition of a state-of-the-art movie theater and food court.
"Breaking ground on the project is something everyone has been waiting to see," said Nancy-jo Manney, executive director, Greater Springfield Chamber of Commerce, since mega-developer Vornado Realty purchased the mall in 2006 for $171.5 million.
"The mall project has been a long time coming, but we're very excited to [see] visible work. The next two years will speed by and before we know it we'll be getting complaints that people can't find parking spaces at the mall. That will be a good problem to have once again," said Manney.
Supervisor Jeff McKay (D-Lee), who has worked closely with the developer and county officials to move the ball forward on the project, said anchor tenants Macy's, Target and JC Penney are still open as the New-York based Vornado guts and renovates the cavernous interior space, transforming the 1973 suburban mall into Springfield Town Center.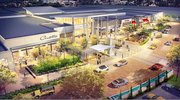 LATER PHASES of the renovation—expected to take about 10 to 15 years—will complete the town center look, with a mix of upscale retail and commercial development, a 225-room hotel, pedestrian plazas, recreational facilities, 2,000 residential units and transportation improvements.
McKay and other county leaders have called the mall's renovation "the most important redevelopment project in Springfield."
"Finally, it looks like our waiting is over and construction is about to begin," McKay said.
Although renovation of the 80-acre mall seems to have started, the project has lurched forward in fits and starts.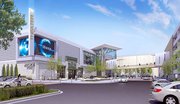 In 2009, the Board of Supervisors approved rezoning of the property to permit Vornado's ambitious development plans.
After initial approval, any sign of redevelopment came to a halt. No construction equipment materialized; Vornado's public relations department stopped returning calls; and shoppers saw the mall continue its slow decline.
In 2010, Vornado defaulted on its mortgage of $171.5 million, and then refinanced the mall for $115 million, a strategic way to alleviate debt.

"I know it's been frustrating. People want to see something happening there and they've been disappointed in the past," McKay said.
But McKay has said the mall has what developers crave: location and the right demographics. Located in central Springfield, the mall sits near the Mixing Bowl, a Metro station and is surrounded by numerous well-established neighborhoods that want upscale shopping opportunities. Fairfax County records show the population within a three-mile radius of the mall has an average annual household income of $115,000.
"If you had no retail experience and a blindfold on, you could make Springfield Mall a success," McKay said last year.
"I'm looking forward to two Christmases from now when my children will be sitting on Santa's lap—at a revitalized Springfield Mall," McKay said.