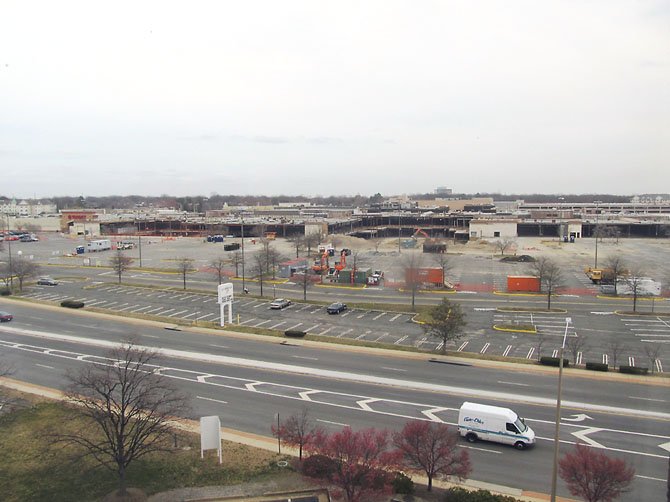 "I've never been happier to see mass destruction."
Fairfax County Supervisor Jeff McKay (D-Lee) was joking—sort of—as he described the feeling of seeing the old Springfield Mall finally being torn apart.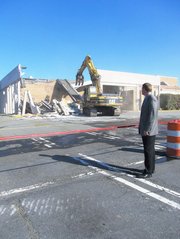 Exterior demolition of the 1970s-era "fortress" mall officially began last November, when mega-developer Vornado held a news conference with McKay and civic leaders to kick off a long-awaited $200 million renovation project.
"This is the biggest thing to happen in Springfield since the Mixing Bowl," McKay said in November, as the CAT excavator demolished what was once Garfinckel's department store.
McKay, who has been instrumental in pushing the Springfield Mall project forward for several years, said he is relieved to see the large-scale destruction going on now at the property.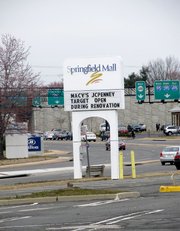 "The more they tear it apart, the happier I get," McKay said last week. "The mall has to be completely rebuilt. Even after they held the news conference in November, I was concerned we would end up with the cheap version. This destruction confirms that it's the real deal, and not just a new coat of paint."
In 2006, Vornado Realty purchased the mall for $171.5 million. In 2009, the Board of Supervisors approved rezoning of the property to permit Vornado's development plans. Soon after, any sign of redevelopment came to a halt. No construction equipment materialized, and shoppers saw the mall continue its slow decline.
In 2010, Vornado defaulted on its mortgage of $171.5 million, and then refinanced the mall for $115 million, a strategic way to alleviate debt.
The newly renovated mall, which is slated to open in the fall of 2014, will include an addition of roughly 700,000 square feet of retail, restaurants, a food court and a state-of-the-art movie theater. The 20-foot-tall brown numbers that indicated the mall's six main entrances—an ugly hallmark of the 1970s-era mall—will be replaced with one central grand entranceway.
The mall's current three anchor stores—Macy's, Target and JCP—will remain open during construction.
"There will be much more in terms of variety of shops," said Vornado's Project Manager Bob Byrne, adding that the mall will be turned "inside-out," with outward facing storefronts in keeping with the town center look of the mall.
Later phases of the renovation—expected to take about 10 to 15 years—will complete the town center look, with a mix of upscale retail and commercial development, a 225-room hotel, pedestrian plazas, recreational facilities, 2,000 residential units and transportation improvements.
McKay and other county leaders have called the mall's renovation "the most important redevelopment project in Springfield."