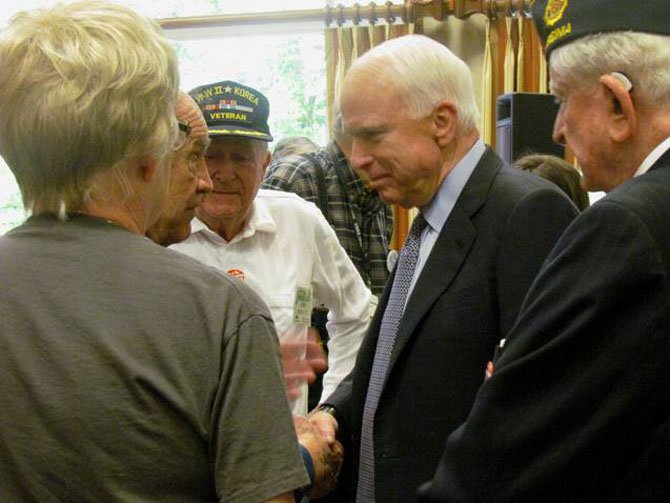 Sen. John McCain (R-Ariz.) made a stop at Greenspring retirement community in Springfield on Friday while campaigning for GOP presidential candidate Mitt Romney. McCain was the Republican nominee for president in 2008.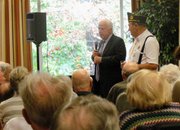 "I know everyone here will vote, so instead of asking you to vote, think about the future generation," McCain said to a group of more than 100 residents at Greenspring. The community became its own precinct in 2003, and since then has traditionally produced the highest voter turnout across the commonwealth. In 2008, nearly 90 percent of registered voters at Greenspring cast ballots in the last presidential election. The community hosts active Democratic and Republican clubs, and many state, local and national candidates swing by the community on Election Day.
During his visit, McCain thanked the veterans at Greenspring for their service; many of whom were in the audience on Friday listening to the senator's remarks. As the son and grandson of distinguished Navy admirals, McCain said he deeply values duty, honor and service of country. The senator, who launched a 22-year-career as a naval aviator upon his graduation from the U.S. Naval Academy, spent nearly six years as a prisoner of war in 1967 at the now infamous "Hanoi Hilton," during the Vietnam war.
While at the community, McCain also addressed the low approval rating for Congress, as well as the embassy attacks in Libya.
"We need change; hope and change is no more, now it's despair," said McCain.
McCain also made campaign stops at two American Legion locations in Fairfax and Woodbridge on Friday.