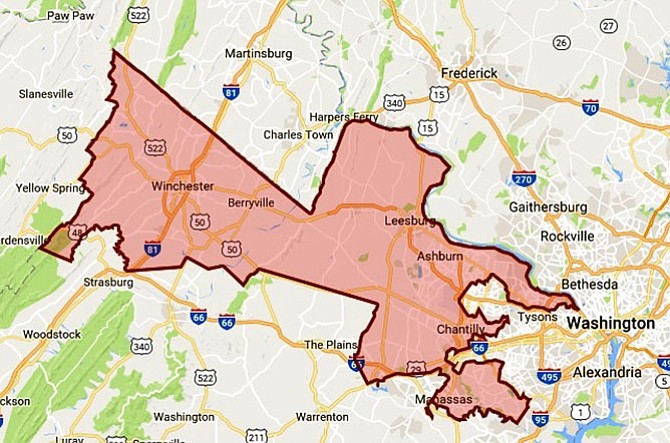 In Virginia's 10th Congressional District, freshman lawmaker Barbara Comstock remains confident that she will win her first re-election bid.
Her Democratic challenger, LuAnn Bennett, a real estate executive seeking her first elective office, is hoping the sprawling district's changing demographics, together with a strong voter turnout driven by a presidential contest, will give her the chance to turn the seat blue.
The candidates, who both reside in McLean, have been campaigning hard for the seat, which was held for 34 years by U.S. Rep. Frank R. Wolf (R).
In 2014 Wolf announced his retirement, saying he would not seek an 18th term in Congress. Comstock won the open seat, handily defeating Democrat John Foust by 17 points.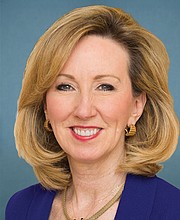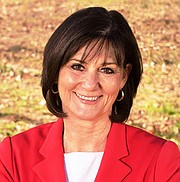 THE 10TH DISTRICT has leaned Republican, but by a narrow margin, according to the Virginia Public Access Project. In 2012, Barack Obama (D) and Mitt Romney (R) split the vote 50-50. In the 2014 race for U.S. Senate, this district voted 52 percent for Ed Gillespie (R) and 46 percent for incumbent Mark Warner (D), contributing to Warner's surprisingly tight bid for reelection. Ken Cuccinelli (R) edged Terry McAuliffe (D) by one percentage point in the 10th District, 48 to 47 percent, in the 2013 race for Governor.
During a business meet-and-greet Friday at Breaux Vineyards in Purcellville, Comstock announced that she earned the endorsement of the U.S. Chamber of Commerce, and touted her record of supporting tax cuts for businesses.
Earlier in the week, Comstock moderated an all-woman panel of area "first responders" at the McLean Community Center as part of her Young Women in Leadership Program.
After the nearly two-hour event last Wednesday, Comstock stayed behind to personally greet any young woman who wanted to meet and get a photo taken with the congresswoman.
"The race is going great," Comstock said. "But I'm feeling energized. … This is the fun part."
Bennett said she's ready to unseat the incumbent.
Bennett launched her campaign last December with a web video in which she recalled moving to Fairfax County 35 years ago with her husband Rick and buying a home in Great Falls, where they started a small real estate business and raised a family "and built a life, just like hundreds of young Northern Virginia families are doing here today."
When her husband died of leukemia in 1994, she said that she was faced with being a single mother, raising three boys and managing a company. Despite those challenges, Bennett said she never missed a payroll.
"I've learned that in challenges, there are always opportunities," Bennett said in a statement. "Working together, we can break through the gridlock in Washington and build a better future for Northern Virginians."
Bennett said Comstock is "out of touch" with the 10th District's values. She has called Comstock's voting record "anti-woman, anti-environment, anti-immigration and anti-gun-safety."
In this increasingly divisive election season, both parties are speculating how Republican Donald Trump's presidential candidacy will impact down-ticket congressional races.
TAKING A PAGE from the national Democratic playbook, Bennett's campaign has been relentless in demanding that Comstock either disavow Trump and his positions, or acknowledge that she stands with him.
When Trump criticized the Gold Star Muslim parents Khizr and Ghazala Kahn, parents of a soldier killed in Afghanistan, who spoke against Trump at the Democratic National Convention, Bennett immediately praised the family, said Trump is "hostile to our Muslim community" and called for her GOP opponent, Barbara Comstock, to "withdraw" her support from Trump.
Comstock also praised the Khans. She has said publicly that "Donald Trump needs to earn the votes of me and many others."
While Comstock has not endorsed Trump, she also has not joined the Republicans who have declared they will not vote for Trump. At times, Comstock has issued pointed news releases that counter Trump's rant-of-the-day without naming Trump. But Bennett has said that "avoiding mentioning Trump's name" is not enough for constituents.
Democrats might not have to worry about Virginia, at least at the presidential level. Larry Sabato, the director of the University of Virginia Center for Politics, declared Virginia is no longer a battleground state.
"Virginia is off the table," Sabato said in the release. Virginia, once a near-certainty win for Republican candidates, is now trending more towards Democrats, he predicted.
"These normally swing states are not swinging at all in 2016. They are solidly Democratic," said Sabato.
What remains unknown is what influence that trend at the presidential level may have on the 10th district Congressional race.